North America
Majority of US Marine Corps jet fighters not airworthy: Report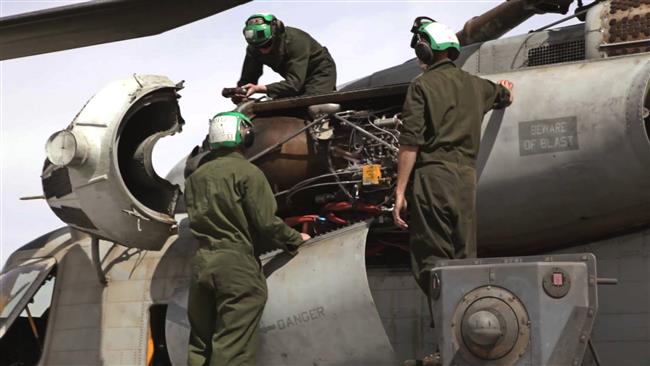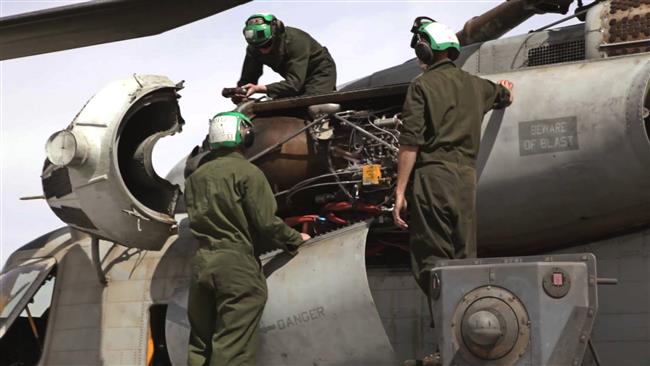 A new report says some 70 percent of the US Marine Corps combat aircraft are not airworthy over years of wear and tear and maintenance costs.
The report by the Fox News television channel says out of 276 F/A-18 Hornet strike fighters in the US Marine Corps, only about 30 percent of the fleet are ready to fly.
Also, out of 147 heavy-lift Super Stallion helicopters, only 42 are operational.
Marine Corps officers at airbases in North and South Carolina told the channel pointed to several reasons in this regard, including years of service in Afghanistan and Iraq as well as military spending cuts.
The US invaded Afghanistan in 2001 to drive Taliban out of power. It then raided Iraq in 2003 to oust former dictator Saddam Hussein.
American combat aircraft have over the years suffered wear and tear and had little time to see renovation, noted the report.
Fox also said the US military spending was slashed from $691 billion in 2010 to $560 billion in 2015, thus contributing to Marine Corps fighter jets being grounded.
It said lack of money forced the Marines to seek unconditional ways to procure the needed parts for the planes. They were reduced to 'cannibalizing', or taking parts from one aircraft to get another one airborne.
This even led to the snatching of aircraft parts from museums in order to keep planes flying.
The report said many Marine Corps mechanics left their jobs as a result of cost-cutting measures and had to seek vacancies at the private sector.