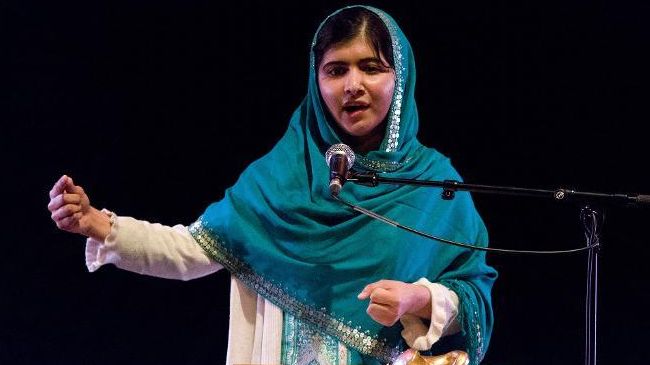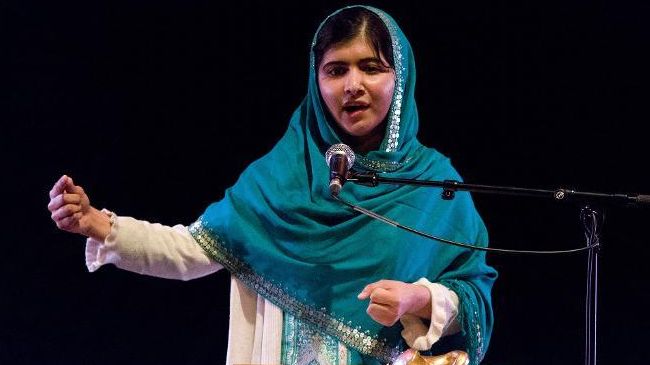 Young Pakistani activist Malala Yousafzai, who was shot in the head by the Taliban last year for promoting education for girls and women, has been declared the winner of the European Union's Sakharov human rights prize.
Announcing the European Parliament (EP) prize on Thursday, EP President Martin Schulz said, "Malala bravely stands for the right of all children to be granted a fair education. This right for girls is far too commonly neglected."
Schulz stated that the parliament's vote for Malala from a shortlist of three nominees "acknowledges the incredible strength of this young woman."
The European Parliament annually awards the Sakharov Prize for free speech.
On July 12, Malala celebrated her 16th birthday with a passionate speech at the United Nations headquarters in New York, in which she said education can change the world.
"Let us pick up our books and pens. They are our most powerful weapons. One child, one teacher, one pen and one book can change the world. Education is the only solution," she told UN Secretary General Ban Ki-moon and about 1,000 youth leaders from over 100 countries attending an international Youth Assembly at the UN.
On October 9, 2012, Malala was shot by Tehrik-i-Taliban Pakistan (TTP) militants in the town of Mingora for speaking out against the fanatics and promoting education for girls and women in her home region, the Swat Valley of Khyber Pakhtunkhwa province.
The UN speech was her first public address since the incident. She has been credited with bringing the issue of women's education to global attention.
"They shot my friends too. They thought that the bullets would silence us. But they failed and out of that silence came thousands of voices," Malala said.
"The terrorists thought they would change my aims and stop my ambitions, but nothing changed in my life except this: weakness, fear and hopelessness died. Strength, power and courage was born," she stated.
She went on to say that education is the only way to improve lives.
Malala, who has been nominated for this year's Nobel Peace Prize, said she was fighting for the rights of women because "they are the ones who suffer the most."
"The extremists were, and they are, afraid of books and pens," she observed.
A day after she was shot, a bullet which hit Malala's skull was removed by surgeons in Peshawar. She was later transferred to a military hospital in Rawalpindi for more specialist treatment.
On October 15, Malala was flown to Britain for specialist care at the Queen Elizabeth Hospital in Birmingham after Pakistani doctors said she needed treatment for a damaged skull and "intensive neuro-rehabilitation."
She underwent successful surgery on her skull and ear in a five-hour operation at the Queen Elizabeth hospital in Birmingham on February 2, and left the hospital on February 7 after her medical team decided she was well enough to be discharged.
Surgeons replaced part of Malala's skull with a titanium plate and inserted a cochlear implant in her left ear to restore her hearing.
In December 2012, Pakistan and UNESCO unveiled the Malala Plan, which aims to get all the girls in the world into school by the end of 2015.