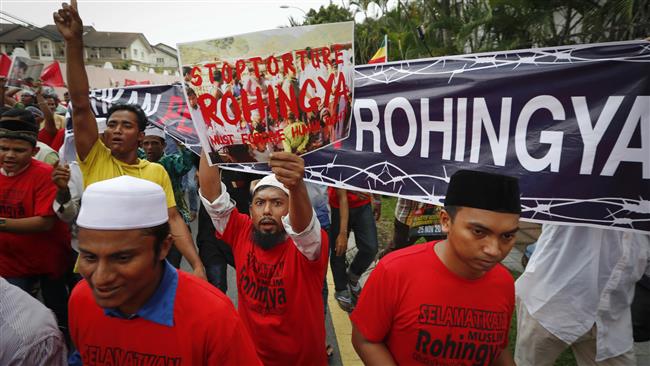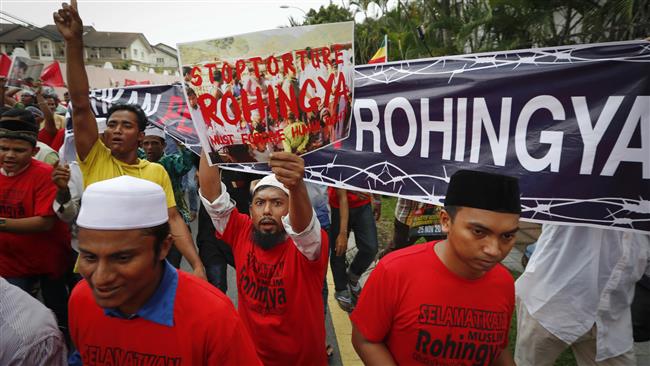 Malaysia has denounced the "ethnic cleansing" of Myanmar's Rohingya Muslims, calling for an end to the violence against the minority community in the Southeast Asian country.
In a strong-worded statement on Saturday, Malaysia's Foreign Ministry said the high number of Rohingya refugees has turned the crisis into "an international matter" rather than an internal issue.
"The fact that only one particular ethnicity is being driven out is by definition ethnic cleansing," the statement read. The practice, it said, "must be stopped immediately" in order to bring back security and stability to the region.
The statement came a day before a planned march in the Malaysian capital city of Kuala Lumpur against the ethnic violence in Myanmar. Sunday's rally is expected to be led by Malaysian Prime Minister Najib Razak.
A similar protest was held in the Bangladeshi capital, Dhaka, where demonstrators urged the Nobel Committee to strip Myanmar's State Counselor Aung San Suu Kyi of her title as the winner of the Nobel Peace Prize.
Last week, Malaysia summoned Myanmar's ambassador over the bloody crackdown on Muslims. Malaysia's national soccer team cancelled two friendly matches with Myanmar in protest.
Hundreds of Malaysians also held a demonstration outside Myanmar's embassy in Kuala Lumpur to condemn the "genocide" in the country's western Rakhine state, home to about 1.1 million Rohingya Muslims.
Rakhine has been the scene of communal violence since 2012, leaving hundreds of people dead and 140,000 more internally displaced.
The state was again in the spotlight in October when Myanmar deployed troops to Rakhine after an attack by unidentified gunmen allegedly left nine police officers dead.
Since then, reports of arbitrary killing, rape and other atrocities against Muslims at the hands of troops have abounded, where thousands of Rohingyas have fled their homes.
According to the UN, Rohingyas are one of the most persecuted minorities in the world.
The government denies full citizenship to the community and imposes severe restrictions on their movement, branding them illegal immigrants from Bangladesh, even as many trace their lineage in Myanmar back generations.