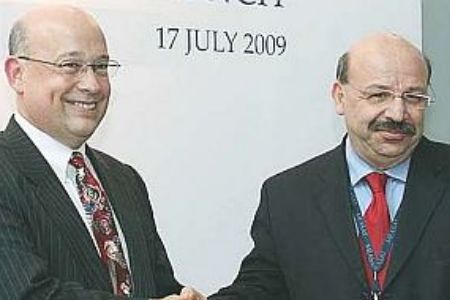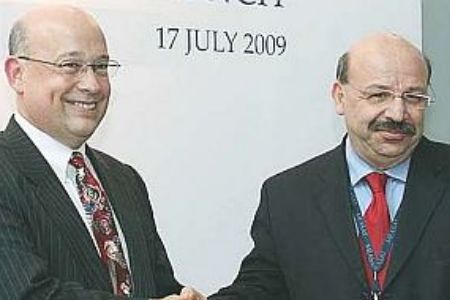 Malaysia has been elected to the International Telecommunication Union (ITU) council for the fourth consecutive term garnering 127 votes from a total of 161.
Iranian-born Ali R. Ebadi was elected as Malaysia's representative to the union's Radio Regulations Board for the second consecutive term.
"Malaysia feels proud and congratulates the success of its candidate, Dr Ali R Ebadi for being elected to the Telecommunication Union (ITU) Council and the ITU Radio Regulatory Agency Committee (RRB)," Bernama quoted Malaysia's Information Communication and Culture Minister Datuk Seri Dr Rais Yatim as saying.
"It also reflected the success and confidence in the leadership of the country, particularly Prime Minister Datuk Seri Najib Tun Razak, who has played a key role in many areas related to the world telecommunication issues," he added.
Rais said that Malaysia was bidding to host the next biennial conference as the first ASEAN country to host a major telecommunications exhibition and conference.
Dr. Ebadi won 93 from a total of 160 votes and was chosen from among 21 candidates vying for 12 RRB seats and from among 65 countries vying for 48 seats in the ITU Council.
Born in 1949, Dr. Ali R. Ebadi earned his PhD in Electrical Engineering in 1997 and has more than 20 years of experience in the fields of satellite communication, spectrum management and radio engineering. He has also actively participated and contributed to various international conferences and activities.
He is currently the Vice President of the Engineering and Operations at Malaysia's MEASAT Satellite Systems Sdn. Bhd.
Established in 1947 under the name of Administrative Council, the ITU Council has 48 members representing 192 countries categorized under the regions of the Americas, Western Europe, Eastern Europe and Northern Asia, Africa, and Asia and Australasia.
The council works on broad telecommunications policy issues as well as the necessary strategies to fully respond to the dynamic, rapidly changing telecommunications environment of the modern age.