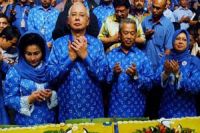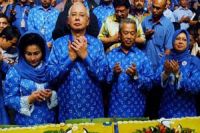 The ruling National Front coalition of Prime Minister Najib Razak has won a majority in Malaysia's parliamentary election.
The Election Commission announced on Monday that the National Front, or Barisan Nasional, coalition won 133 seats in the 222-seat parliament.
Defeated opposition leader Anwar Ibrahim refused to concede defeat and accused the government of fraud.
The opposition — three-party Pakatan Rakyat (People's Pact) alliance — bagged 89 seats.
About 80 percent of 13 million registered voters cast their ballots during a 10-hour voting period, election officials stated.