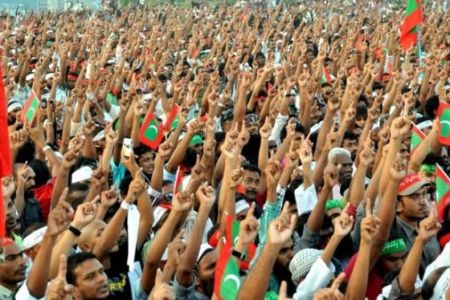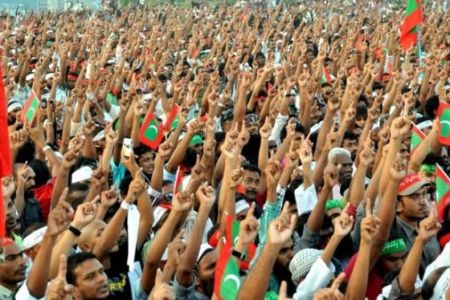 Thousands of protesters have taken to the streets in the Maldivian capital of Male to urge the government to enforce Islamic law and halt anti-Islamic activities.
The protest rally, which took place on Friday, had been organized by the country's opposition Adhaalat (Justice) Party as well as several religious groups.
The protesters, who carried placards reading "Islamic Sharia[law] is equal to peace," accused President Mohammed Nasheed's government of disregarding the Islamic rules and compromising the principles of the religion.
The demonstrators called on the government authorities to stop the sale of alcohol in the island country and cancel a plan to allow direct flights to zionist israel.
Maldives is a Muslim archipelago in the Indian Ocean and has a population of 300,000.