Iraq
Maliki says Iraq will hunt down terrorists behind killings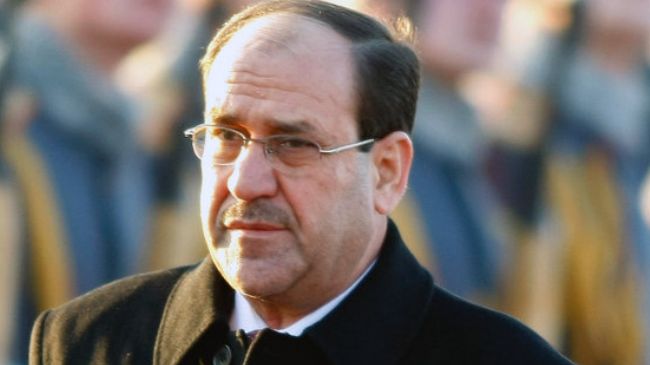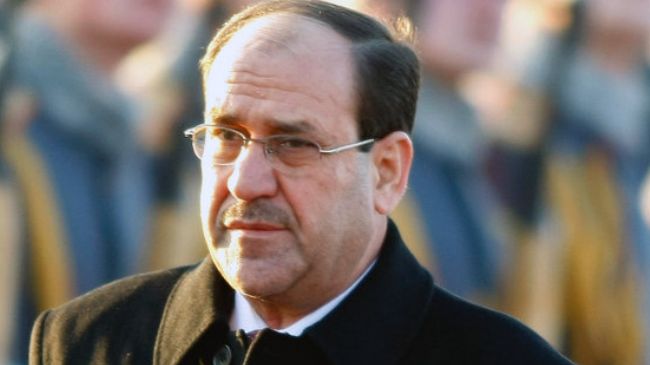 Iraqi Prime Minister Nouri al-Maliki has vowed to hunt down all the terrorists behind the deadly attacks that have killed hundreds of people across the Arab state since May 14.
"The cabinet has seriously discussed today all the challenges facing the security situation and the steps that the council of ministers should adopt to confront the current crisis," Maliki said late on Tuesday.
"The cabinet has also unanimously agreed to send a message that they have all agreed to shoulder the responsibility to face the outlaws, regardless of their affiliations, doctrines and their political parties," he added.
The motive behind the bloodshed was to return Iraq to the "dark days" of the past decade, Maliki stated.
"We will chase all kinds of outlawed militias and gangs that want to instigate a wave of sectarian conflict and violence which as far as we are concerned constitute a red line," he noted.
On Tuesday, a total of 27 people were killed and dozens of others injured in several attacks across Iraq, according to Iraqi security and hospital sources.
The incidents are the latest in a string of attacks that have left about 530 people dead and at least 1,300 wounded this month.
On May 27, nearly 70 people lost their lives in a series of car bombs targeting mainly Shia areas in Baghdad.
On May 21, 42 people were killed and dozens others injured in several attacks across Iraq.
On May 20, attacks across Iraq left 113 people dead in both Shia and Sunni areas.
On May 18, shootings and bombings killed 16 people, including an anti-terrorism police captain and his entire family. On May 17, bombers targeted Sunni neighborhoods in Baghdad and surrounding areas, killing at least 76 people.
On May 16, car bombs hit Shia neighborhoods in Baghdad and attacks elsewhere in Iraq killed 21 people. On May 15, a car bomb in the capital's main Shia district and attacks in other areas of the country killed 33 people. And on May 14, unidentified gunmen killed 11 people in eastern Baghdad.
Violence has increased in Iraq since December 2011, when an arrest warrant was issued for fugitive Vice President Tariq al-Hashemi, who has been charged with running a death squad targeting Iraqi officials and Shia Muslims.