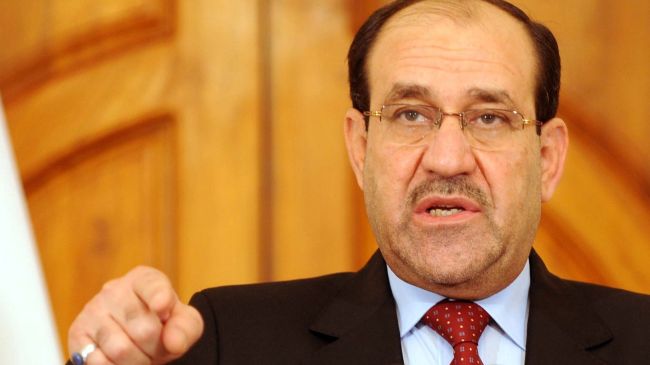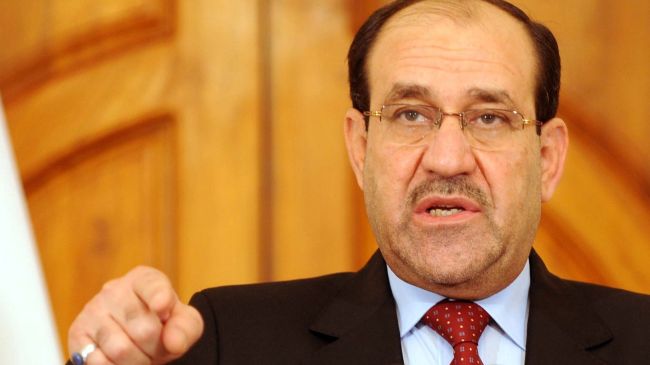 Iraqi Prime Minister Nouri al-Maliki has threatened to cut Kurdistan's share of the federal budget if the semi-autonomous region exports oil to Turkey via a new pipeline without Baghdad's consent.
The warning came after Kurdistan's Natural Resources Ministry said last week that its oil exports to Turkey would begin at the end of January.
"This is a constitutional violation which we will never allow, not for the (Kurdistan) region nor for the Turkish government," Maliki told Reuters.
He stressed that only the central Iraqi government has the authority to manage Iraq's energy resources, adding, "Turkey must not interfere in an issue that harms Iraqi sovereignty."
The Iraqi prime minister also said that the Kurds had not met their budgeted commitment to export 250,000 barrels of oil per day in 2013.
According to the Iraqi constitution, Kurdistan has a 17-percent share of the country's oil revenue, but the proceeds from its oil exports should go to the national treasury of the country.
Maliki also said that the central government had not retaliated Kurdistan's failure to meet its commitment so far, but that it would make a different decision now.
"We did not do that as we did not want to affect the Kurdish people and we were looking to find acceptable solutions… that would preserve national unity and the national wealth; but this year the situation looks difficult," Maliki said.
Iraqi Kurds and the central government in Baghdad have been in a long-running dispute over the control of oil exports in the three-province northern region.