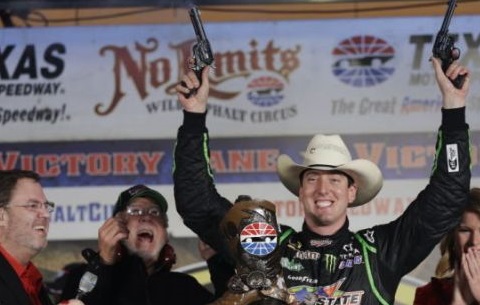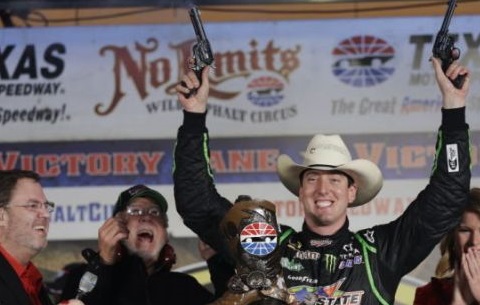 An American man in Texas has killed himself with a gun in the infield of a Nascar auto race sponsored by the National Rifle Association (NRA), local authorities say.
The Tarrant County Medical Examiner said Kirk Franklin, 42, shot himself to death on April 13 during the NRA 500 Sprint Cup race at Texas Motor Speedway in Fort Worth.
Several people reportedly witnessed the incident, but nobody was in danger.
Daniel Segura, a Fort Worth Police Department spokesman, said Franklin died of "self-inflicted injury" after getting into a verbal argument with other race spectators.
Already prior to the suicide, the race was a controversial one due to the NRA sponsoring the event and also because the winner receives a cowboy hat and traditionally fires six-shooters loaded with blanks into the air.
The NRA strongly opposes stricter gun laws even though an average of 87 Americans die of gun violence every day, according to the University of Chicago Crime Lab and the Centers for Disease Control.
About 4.5 million firearms are sold annually in the United States at a cost of more than two billion dollars.