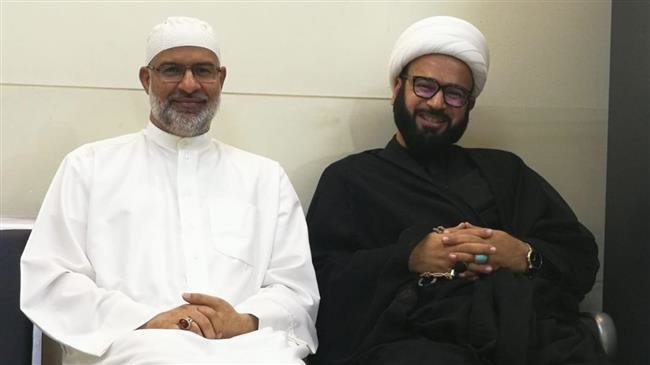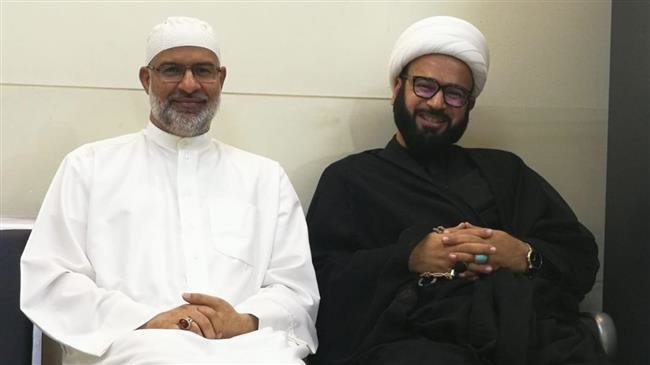 Bahraini regime forces have arrested two more Shia Muslim clerics as the ruling Al Khalifah dynasty presses ahead with its heavy-handed crackdown and persecution of the members of the religious community in the tiny Persian Gulf kingdom.
Bahraini troopers arrested Sheikh Hani al-Banna and Sheikh Yassin al-Jamri on Sunday, and took them to the police station in the coastal town of al-Budaiya for an hours-long investigation, Arabic-language Lualua television network reported.
The report added that the pair would appear before Bahrain's Public Prosecution later this week.
A bahraini source, requesting not to be named, said regime forces have summoned at least six Shia clergymen within the past few days over the content of their sermons in the run-up to Ashura that marks the martyrdom anniversary of Imam Hussein (PBUH), the third Shia Imam and the grandson of Prophet Mohammad (PBUH).
The Manama regime has ramped up its repressive measures during the first month of the Islamic lunar calendar of Muharram, the tenth day of which is known as Ashura.
Bahraini regime forces have removed stalls set up to provide food and drinks to the mourners, and removed Ashura signs across the country.
Thousands of anti-regime protesters have held demonstrations in Bahrain on an almost daily basis ever since a popular uprising began in the country in mid-February 2011.
They are demanding that the Al Khalifah regime relinquish power and allow a just system representing all Bahrainis to be established.
Manama has gone to great lengths to clamp down on any sign of dissent. On March 14, 2011, troops from Saudi Arabia and the United Arab Emirates were deployed to assist Bahrain in its crackdown.
Scores of people have lost their lives and hundreds of others sustained injuries or got arrested as a result of the Al Khalifah regime's crackdown.
On March 5, 2017, Bahrain's parliament approved the trial of civilians at military tribunals in a measure blasted by human rights campaigners as being tantamount to imposition of an undeclared martial law countrywide.
Bahraini King Hamad bin Isa Al Khalifah ratified the constitutional amendment on April 3 last year.