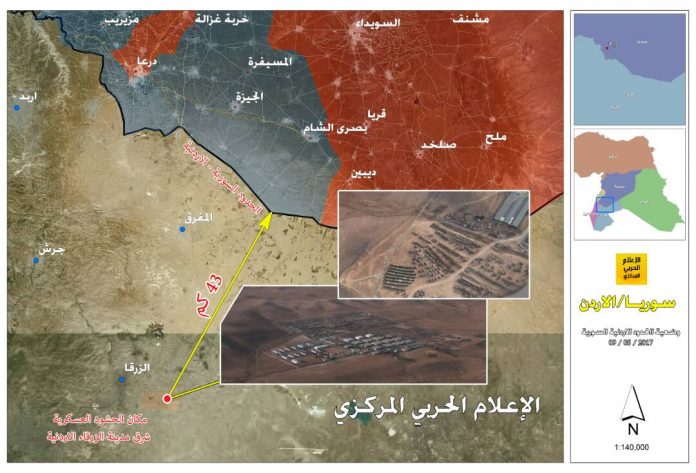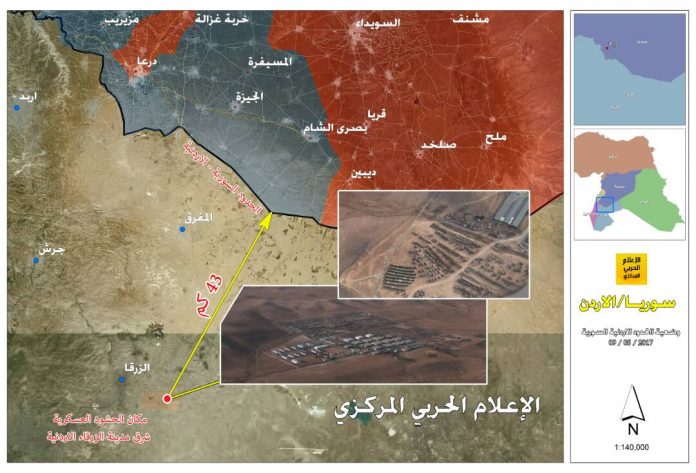 Earlier this week, drone footage revealed the massive build-up of U.S. and Jordanian forces along the Syrian-Jordanian border.
The drone footage, along with photos released by opposition media, showed U.S. and Jordanian soldiers positioned northeast of Al-Mafraq (Jordanian city) and directly south of Syria's Dara'a Governorate.
Hezbollah's official media wing was able to identify the exact location of these troops, releasing a map on Wednesday that showed the geographical coordinates of the latest build-up of U.S. and Jordanian forces.
This move by the U.S. and Jordanian coalition comes just days after the Syrian Arab Army (SAA) launched a new offensive in southeast Damascus that targeted the vast Syrian-Iraqi border.