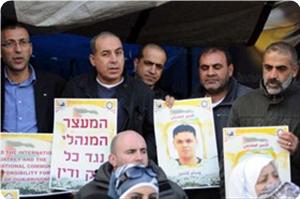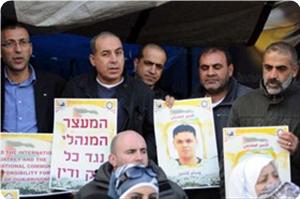 National and Islamic forces in Anin village, west of Jenin, organized a march in solidarity with Palestinian hunger striking prisoners in Israeli occupation jails.
Marchers walked from the main mosque in the village after the Friday congregation into the village's streets chanting slogans in support of the five Palestinian prisoners on hunger strike.
Families of the hunger strikers along with village notables and activists were at the forefront of the march that called for the release of those prisoners.
Ahmed Yassin, speaking on behalf of the national and Islamic forces in the village, held the Israeli occupation authorities fully responsible for the lives of those prisoners.
Meanwhile, the Palestinian prisoner's association and families of Jerusalemite detainees staged a sit-in at the Red Cross premises in occupied Jerusalem on Thursday in solidarity with the Palestinian prisoners.