Asia-Pacific
Martial law must not ruin Thai democracy: Thaksin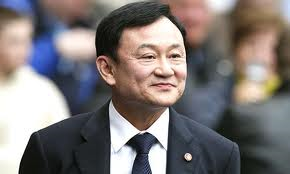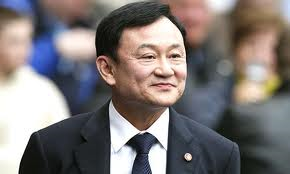 Thailand's former Prime Minister Thaksin Shinawatra says imposing martial law by the army should not "destroy" democracy amid soaring political tensions in the Southeast Asian country.
"The declaration of martial law is expected…. however, I hope no party will violate human rights and further destroy democracy," the former Thai premier said on his Twitter account on Tuesday.
He made the comments hours after Thailand's army declared martial law across the country, saying the decision was made "to restore peace and order for people from all sides."
Thaksin Shinawatra, who was toppled in a coup in 2006, has been in self-exile since 2008 to avoid a two-year prison sentence.
Thailand plunged into a fresh wave of political tensions after the Constitutional Court removed Prime Minister Yingluck Shinawatra, Thakshin's sister, from office on May 7 for abusing power.
The premier's Pheu Thai Party, however, refused to leave power and immediately replaced Shinawatra with the country's Commerce Minister Niwattumrong Boonsongpaisan.
Yingluck was removed from power following months of protests that erupted after the government proposed an amnesty bill last October that could have pardoned Thaksin and set the scene for his return to Thailand.
Anti-government protesters in Thailand had long been asking for her removal but government supporters were opposed to such a move.
On May 15, Thailand's Election Commission called for a delay in a key parliamentary vote due to political unrest that disrupted preparations for the polls after an attack on an anti-government protest rally in the capital Bangkok left three people dead and at least 22 others injured.