Iraq
Mass Grave of Beheaded People Found in Northern Iraq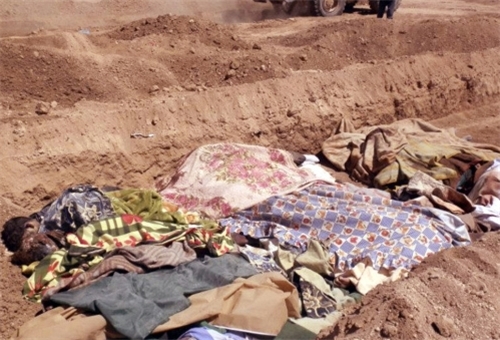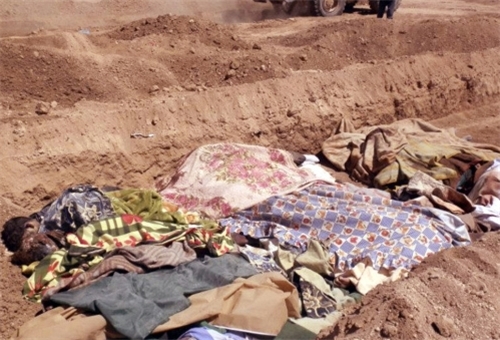 Iraqi forces have found a large number of bodiless heads and decapitated corpses in a mass grave in Bab Sumer region near Mosul, an Iraqi official disclosed on Wednesday.
"The ISIL had thrown the bodies of the beheaded people inside the Tigris River and buried their heads in a mass grave near Mosul," Iraqi media quoted a member of Bab Sumer City Council as saying.
Meantime, the Iraqi Human Rights Ministry announced that the UN is going to release a detailed report on the ISIL crimes in Mosul soon.
Last month, the remains of 23 men from Iraq's Ezadi religious minority were found when a mass grave was excavated in Northern Iraq.
A team opened the grave, which was found near the village of Bardiyan based on a tip from a local resident, said Fuad Othman, a spokesman for the Kurdish regional government.
The ISIL Takfiri terrorists currently control a shrinking part of Syria and Iraq. They have threatened all communities, including Shiites, Sunnis, Kurds, Christians, Ezadi Kurds and others, as they continue their atrocities in Iraq.
Senior Iraqi officials have blamed Saudi Arabia, Qatar, and some Persian Gulf Arab states for the growing terrorism in their country.
The ISIL has links with Saudi intelligence and is believed to be indirectly supported by the Israeli regime.