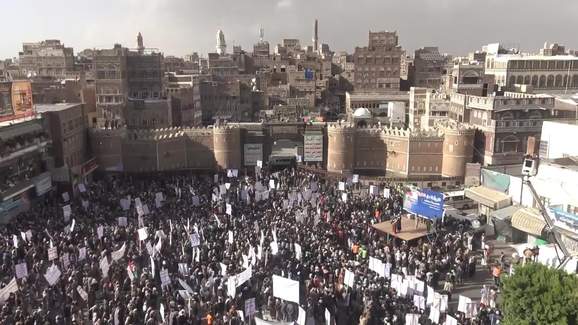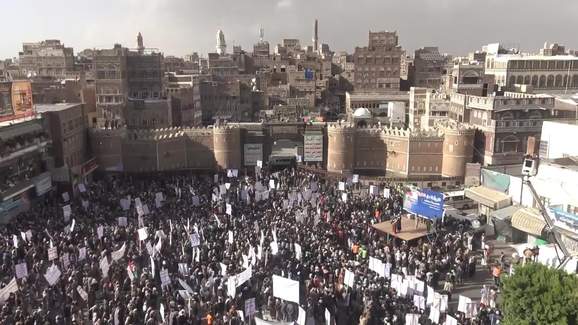 Tens of thousands of Yemenis took to the streets of Sanaa on Sunday, to voice their support for the Palestinian people and to denounce the US-led Middle East conference in Warsaw, where the leaders of some Arab countries held talks with Israeli Prime Minister Benjamin Netanyahu.
The protesters exhibited numerous placards and banners supporting Palestine and its people, as well as slogans against the Arab leaders, the US, Israel and Netanyahu, with many others holding the Houthi flag. Similar protests were reportedly held in other cities across the country.
Demonstrators at one point mimed stabbing and punching a banner bearing Netanyahu's face alongside that of Yemeni Foreign Minister Khlaed Alyemany, presumably in response to the foreign minister sharing a smile with the Israeli prime minister after being seated alongside him in Warsaw.
The two-day Warsaw Conference on "peace and security" in the Middle East started in the Polish capital on Wednesday, with representatives from around 60 countries participating in the event. The agenda of the US-sponsored summit reportedly included Iran, the Israeli-Palestinian peace process as well as the conflicts in Syria and Yemen.