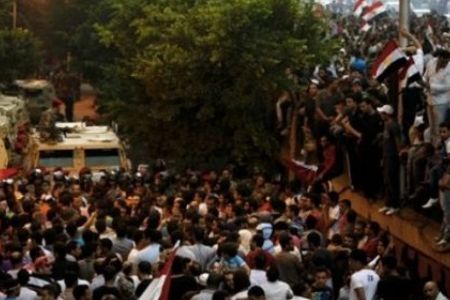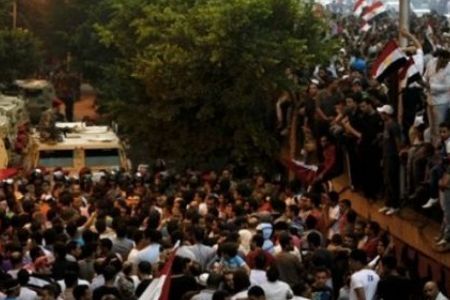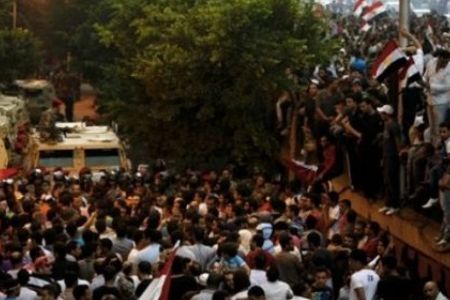 Thousands of Egyptians have once again staged a massive protest outside the Zionist Israeli Embassy in Cairo, demanding the termination of all ties with Tel Aviv.
Protesters chanted anti-Israeli slogans and repeated calls for the expulsion of the Israeli ambassador.
Since last Thursday when the Israeli military killed five Egyptian security personnel on the Rafah border crossing, anti-Israeli protests have escalated outside the Israeli Embassy in Cairo
However, heavily equipped Egyptian security forces also prevented the crowds from reaching inside the embassy compound.
Egypt was the first Arab country to sign a peace treaty with Israel in 1979, but the situation has drastically changed since the Egyptian revolution toppled former dictator Hosni Mubarak. A number of Egyptian political parties are now calling for changes to the peace treaty.
Under the US-backed Mubarak regime, Egypt consistently served Zionist Israeli interests and objectives by helping to impose the crippling blockade on the impoverished Gaza Strip after the democratically elected Hamas government took control of the territory in 2007.
The crippling blockade on the territory has triggered a humanitarian crisis. The siege has left nearly one and a half million Gazans in dire need of basic supplies.