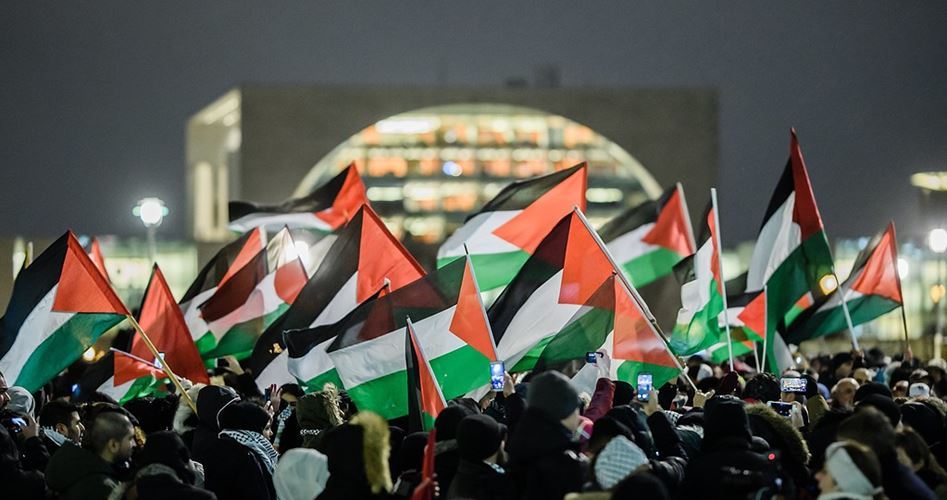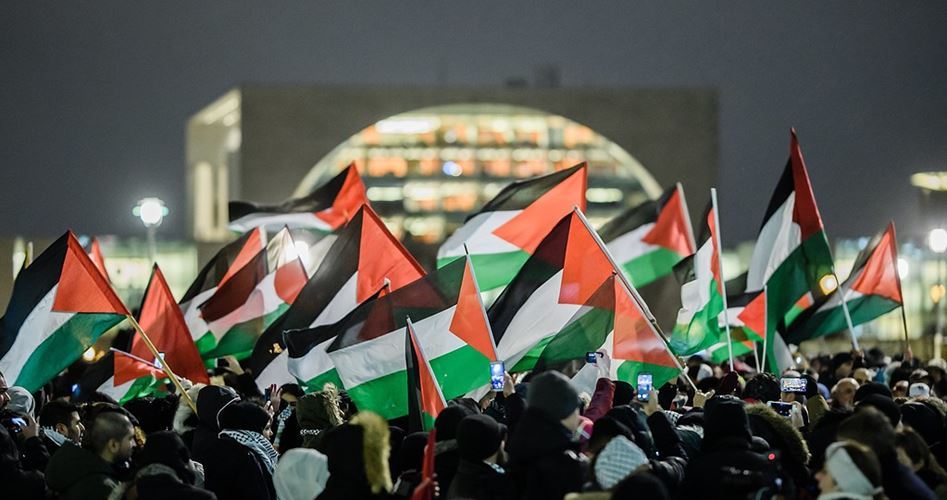 Protesters rallied on Tuesday evening in the German capital Berlin to denounce US president Donald Trump's recognition of Occupied Jerusalem as Israel's capital.
Despite the cold weather, the protesters, including women and children, gathered in Washingtonplatz (square) behind Berlin's central train station carrying Palestinian flags and placards condemning Trump's Jerusalem decision.
They also chanted slogans like, "Freedom for Palestine," "Jerusalem is Arab," and "Down, down Israel," according to Anadolu news agency.
In response to local Jewish groups' calls for preventing anti-Semitic protests, about 400 German police troops were deployed around the pro-Palestine protest in order to intervene and subdue the event if participants torched Israeli flags or chanted anti-Israel slogans.