Syria
Massive Rally in al-Sabil in Aleppo Supporting Army, Demanding Departure of Terrorists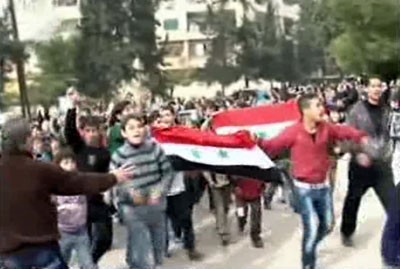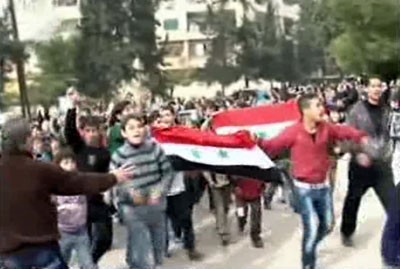 A massive rally went out in al-Sabil neighborhood in the city of Aleppo on Sunday expressing support for the Syrian Arab Army in its operations against the armed terrorist groups.
SANA reporter in the city said hundreds of residents participated in the rally protesting against the criminal practices committed by the terrorist groups against them and demanding the departure of terrorists from the city and its countryside.
The reporter added that the participants denounced these groups' repeated attacks against the citizens' properties and electricity and water facilities in the city putting them out of service.
The protesters chanted slogans expressing support for the Syrian Arab Army and calling upon it to speed up carrying out its national mission of eliminating all hotbeds of terrorism to restore security and normal life to all areas in Aleppo and its countryside.