Syria
Massive Syrian Army convoy arrives west of Manbij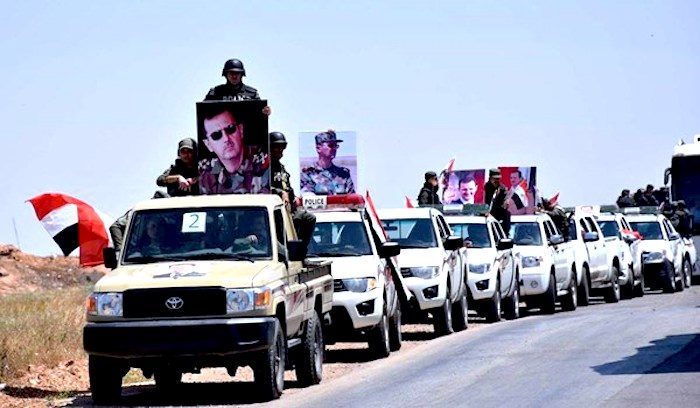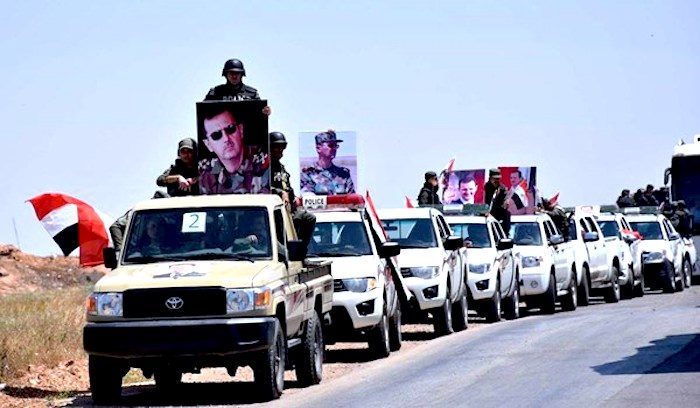 A massive Syrian Arab Army (SAA) convoy was seen heading towards the key city of Manbij in the northeastern countryside of Aleppo in the past 24 hours.
According to reports, the Syrian Arab Army's 1st Armed Division arrived in the town of Al-Arimeh, yesterday, after an agreement was made with the Syrian Democratic Forces (SDF) in the western countryside of Manbij.
On Wednesday, another Syrian military convoy was seen heading to the outskirts of Manbij; however, this time, it was their elite Republican Guard troops who have served at several fronts across Syria.
Some early reports from this front indicate that the Syrian Democratic Forces are going to transfer the city over to the Syrian Arab Army before the Turkish military launches their long-awaited offensive.
However, neither side has corroborated this report and as of now, the Syrian Democratic Forces are in full control of the city and much of its countryside.