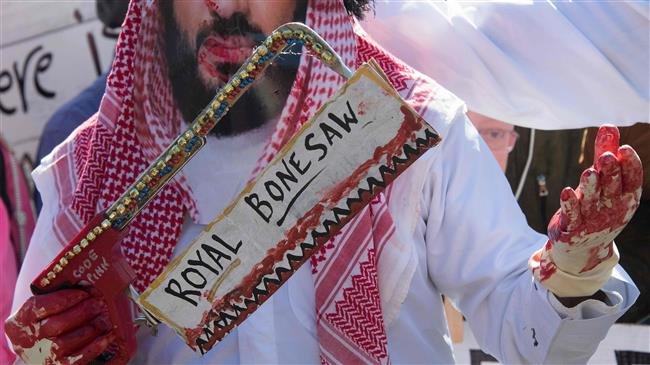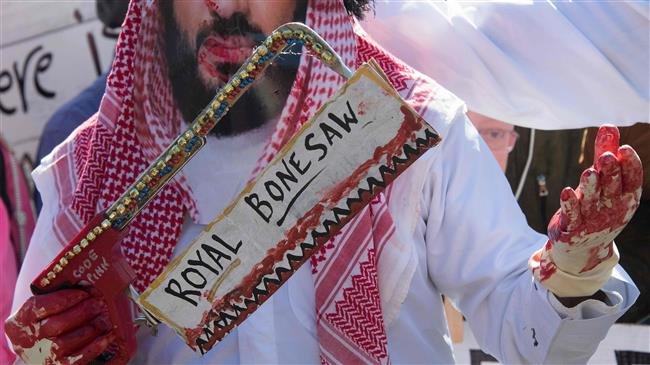 Turkish authorities believe that one of Saudi Crown Prince Mohammed bin Salman (MBS)'s bodyguards transferred part of journalist Jamal Khashoggi's body to Riyadh, sources say.
Maher Abdulaziz Mutrib, an intelligence officer who accompanied MBS on trips abroad, is thought to have carried the body parts in a large bag and left Turkey on a private jet that departed at 18:20 local time on October 2, the day of Khashoggi's death, the sources told Middle East Eye.
Mutrib was identified as one of the 15-member Saudi team that is believed to have been involved in the killing of the Saudi journalist.
His luggage was not checked as he passed through the VIP lounge at Ataturk Airport and neither was the plane which took off before the alarm was raised. The sources said a second plane was inspected thoroughly and nothing was found.
Mutrib, who has a diplomatic passport, was reportedly in a hurry.
President Recep Tayyip Erdogan said on Sunday Turkey will reveal the "naked truth" about the dissident journalist's killing, adding he will make a full new statement on the case when he addresses parliament on Tuesday.
Saudi Arabia last week admitted that the critic had died in the consulate after "discussions" turned into "a brawl and a fist fight." It followed Saudi Arabia's denial for two weeks of its role in Khashoggi's disappearance.
An hour later, another Saudi official attributed the death to a chokehold.
Khashoggi was a Washington Post columnist and lived in the US, having fled Saudi Arabia last September.
Saudi Arabia says it does not know the body's whereabouts, with anonymous officials saying it was rolled into a carpet and given to a "local collaborator" to be disposed of, a claim dismissed by Turkish sources.
A Turkish source on Sunday said Khashoggi's body was cut into 15 pieces and that the squad "did not roll anything up in anything."
Salah Muhammad al-Tubaigy, who has been identified as the head of forensic evidence in the Saudi general security department, reportedly cut Khashoggi's body with a bone saw while he was still alive.
The Turkish prosecutor-general has reportedly obtained sufficient evidence to charge each of the 15 suspects with murder, but he is waiting until the body is discovered before issuing his report.
The murder has sparked global outcry, with German Chancellor Angela Merkel vowing on Sunday to suspend arms exports to Riyadh until uncertainty over the fate of Khashoggi vanishes.
"First, we condemn this act in the strongest terms," she said at a news conference on Sunday. "Second, there is an urgent need to clarify what happened – we are far from this having been cleared up and those responsible held to account."
Britain, France and Germany also urged Saudi Arabia to provide "credible" facts for its explanation about the killing of Khashoggi.
"Nothing can justify this killing and we condemn it in the strongest possible terms," the three countries said in a joint statement on Sunday.
US President Donald Trump also delivered his strongest comments yet about the affair in an interview with the Washington Post, saying, "Obviously, there's been deception and there's been lies."
"Their stories are all over the place," he said, but emphasized the importance of US-Saudi relationship to Washington's regional strategic goals.
Riyadh "underestimated the effect that this was going to have on the entire world," E. Michael Jones, editor of the Culture Wars Online Magazine, told Press TV.
He said the killing of the journalist was "a big mistake" that would undermine the Israeli-Saudi "united front against Iran."
"The Israelis have been silent up to now. Then, suddenly just recently articles are coming out from Israeli sources saying that Khashoggi was a terrorist," Jones said.