North America
McCain to Obama: Take steps against Putin over Ukraine crisis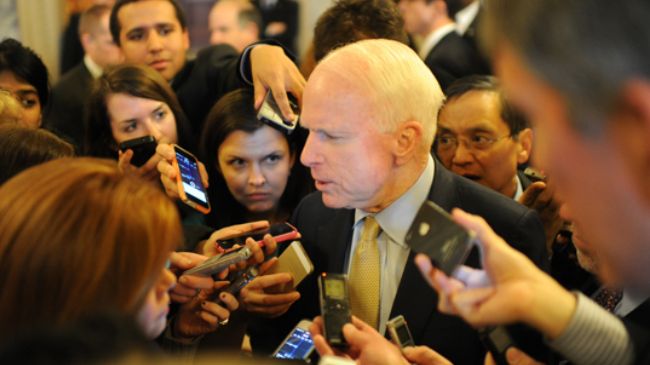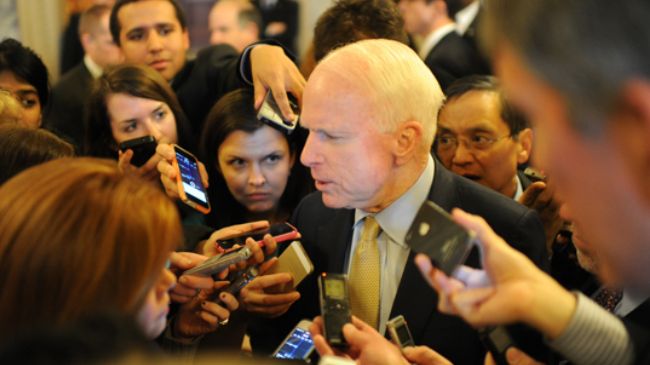 US Republican Senator John McCain has called on the Obama administration to take action against Russian President Vladimir Putin over the crisis in Ukraine.
During a speech on Friday, President Barack Obama said he is "deeply concerned" by reports Moscow had sent troops into Ukraine's Crimea region and warned that "there will be costs" for any military intervention in Ukraine.
In a statement on Saturday, the US senator said President Obama should "articulate exactly what those costs will be and to take steps urgently to impose them."
"None of us should be under any illusion about what President Putin is capable of doing in Ukraine," McCain said.
"Every moment that the United States and our allies fail to respond sends the signal to President Putin that he can be even more ambitious and aggressive in his military intervention in Ukraine," he added.
"There is a range of serious options at our disposal at this time without the use of military force," the hawkish Arizona senator said.
Earlier on Saturday, the Russian parliament approved Putin's request to deploy troops into the autonomous region of Crimea.
According to Putin, the mission is necessary to protect ethnic Russians and the military base in Crimea known as the Black Sea Fleet.
The Russian president has yet to decide on the troop deployment, but reports emerging from the region show two Russian anti-submarine warships have appeared off the Ukraine coast.
Meanwhile, US Senator Bob Corker called for immediate sanctions against Russia.
"Vladimir Putin is seizing a neighboring territory — again — so President Obama must lead a meaningful, unified response," Corker said in a statement.