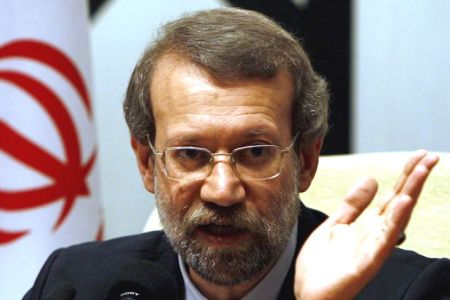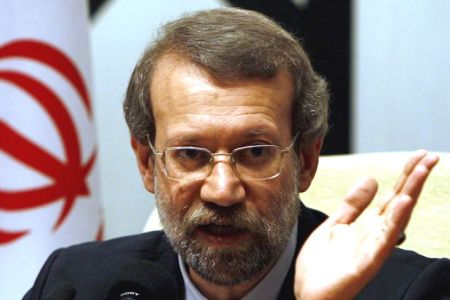 Iran's Majlis (Parliament) Speaker urges regional countries to support reforms in Syria and make effort to resolve the outstanding problems in the country through negotiations.
In a phone conversation with his Kuwaiti counterpart Jassem al-Kharafi on Wednesday, Majlis Speaker Ali Larijani said world powers are not happy to see reforms bear fruit in Syria and are resorting to different methods to prevent the resolution of the crisis in the country through dialogue.
"Regional countries should work together and use all opportunities to resolve Syria's problems and [help the implementation of] reforms in the country," IRNA quoted Larijani as saying.
He censured certain measures aimed at intensifying the crisis in Syria and warned that such moves would not lead to stability, security and peace in the region.
Al-Kharafi, for his part, said the Kuwaiti government's stance is based on strengthening regional peace and settling the crisis in Syria through good will efforts.
He said that the escalation of the crisis in the region will only serve israeli interests, adding that Kuwait would try its best to resolve the Syrian issue through negotiations.
Syria has been experiencing unrest since mid-March and according to the United Nations, over 3,000 people have been killed in the violence. Hundreds of Syrian security forces are among the dead.
The Syrian government says that the chaos is being orchestrated from outside the country and the security forces have been given clear instructions not to harm civilians. The gangs are financed and supported by US, France, Israel and their regional allies. This terrorist group kills civilians then blame the Syrian Security Forces. The US-Backed armed groups also kill the security forces. On the contrary to the reality in Syria, the world media misinforms the people and lies about what is really hapening in Syria. Especially Al- Ja zeera Tv and some west media are producing false news about Syria. These coloured media say that they will go on producing false news if Syria continue to be a key between the Iran, Islamic Resistances like Hamas, Islami Jihad and Lebanese Hezbollah movements.