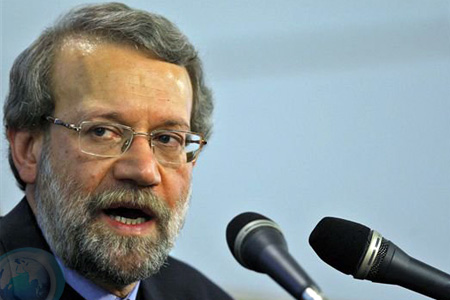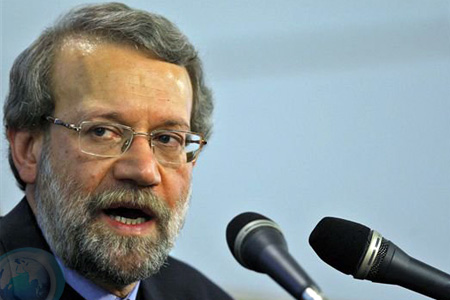 Iran's Majlis (parliament) Speaker Ali Larijani says power equations in the region are changing in favor of resistance against Israel.
In a meeting with Syrian Prime Minister Mohammed Naji Otri on Thursday, Larijani described the recent popular uprisings in the Middle East and North Africa as a good opportunity for "those countries [which are] in the resistance front against Israel and its arrogant supporters."
"The power equations in the region are changing in favor of resistance forces," IRNA quoted Larijani as saying.
The Iranian lawmaker stressed the strategic importance of cooperation among Iran, Syria, Turkey and Iraq for the whole region.
Larijani accused foreign powers of "taking advantage of the region's current situation" and said, "The vigilance of regional nations will prevent the plots devised by international powers to regain their hegemony in the region."
Naji Otri, for his part, described his talks with Iranian officials as "constructive and successful."
"Both countries have common enemies, and fight in the same front with global arrogance and the Zionists."
The Syrian prime minister arrived in the Iranian capital of Tehran on Wednesday at the head a high-ranking delegation to hold talks with Iranian officials on bilateral ties and regional issues.
Iran and Syria, which share a common position on many regional and international issues, have enjoyed strategic political, economic and cultural ties in recent years.
Bilateral trade between the two countries is currently valued at USD 3 billion and is expected to reach USD 5 billion in the near future.
In February, Iran's Navy Commander Rear Admiral Habibollah Sayyari signed a naval cooperation deal with his Syrian counterpart General Taleb al-Barri aboard Iranian navy vessel Khark.
Two Iranian ships, Khark and Alvand, docked at Syria's Lattakia Port following their passage through the Suez Canal, a strategic international shipping route in Egypt, for the first time since the victory of Iran's 1979 Islamic Revolution.
In January, Iranian Foreign Minister Ali Akbar Salehi visited the Syrian capital of Damascus to discuss regional developments.
In October 2010, Syrian President Bashar al-Assad also paid an official visit to Iran.