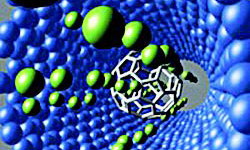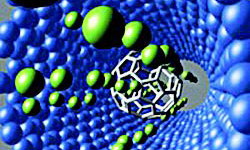 Iranian and Korean scientists succeeded in reducing the errors found in nanometrology systems and laser interferometers to provide accessibility to picometric precisions in the measurement of movements in the nanometrology systems.
Nanometrology is the measurement of dimensions and substances movement at nanoscale.
The achievement was the result of collaboration between the Iranian researchers at Shahid Rajaee Teacher Training University (SRTTU) and scientists from Korea University, Department of Physics.
"We conducted a research with the aim of modeling nonlinear error in nanometrology systems and error reduction by presenting a complete optoelectronic system including optical and electronic parts and published our results at IET Optoelectronics, volume 3, pages 215-224", Dr. Saeed Oliayee, faculty member of SRTTU, told Iran's Nanotechnology Initiative Council.
Elaborating on the research procedure, he said, "First in this research, we used a three- mode stabilized laser which, as the first step, resulted in doubling the resolution of movement analysis and measurement compared to common systems."
"The mentioned interferometer was modeled by Jones matrices and its different errors including polarizer deviation, permittivity coefficients inequality, reflection and deviation of the angle between polarizer-splitter placement and laser direction etc were modeled by different matrices and the periodic nonlinear error of the last 2, 4, and 8 periods were stated," Oliayee reiterated, adding, "Then, a new system was proposed to reduce different ordered errors and it was revealed that the reduction of total error to a fraction of nanometer is possible by this system."
The feasibility of achieving picometric precisions in analysis and measurement of movement at nanometrology systems is provided by the system designed in this research work.
This system finds applications in nanometrology industries, mask preparation and photolithographic processes, manufacturing of semiconductor devices, and wherever there is a need to measure distance or movement at very high precisions.