Africa
Medical Expert Voices Concern about Sheikh Zakzaky's Dire Health Conditions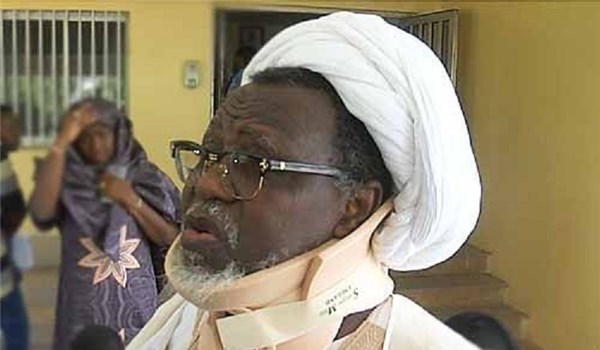 A senior medical expert said that the health conditions of top Nigerian Muslim cleric Sheikh Ibrahim Zakzaky, who has been imprisoned for four years, is deteriorating as he is suffering from different diseases.
"Sheikh Ibrahim Zakzaky who is now imprisoned is suffering from two types of chronic diseases, including cardiovascular disease, angina pectoris and complications resulting from high blood pressure as well as diseases resulting from shrapnel and bullet fragments still in his body," Clinical Toxicology and Poisoning Expert Hamid Oliyayee told FNA on Wednesday.
He added that the bullets which had been fired at him by the Nigerian security forces could not be taken out of his body completely and therefore, his blood has been poisoned with lead.
Oliyayee said that scars and damage on Sheikh Zakzaky's right eye have left grave impacts on his left eyesight too, adding that he also suffers from slip of spinal vertebrae inflicting harsh pains in his neck.
Sheikh Zakzaky, who is in his mid-sixties, lost his eyesight in one eye in a 2015 raid by security forces, that left more than 300 of his followers and three of his sons dead. His wife also sustained serious wounds.
He has been kept in custody along his wife and a large number of his followers ever since.
Back in 2016, Nigeria's federal high court ordered his unconditional release from jail following a trial, but the government has so far refused to set him free.