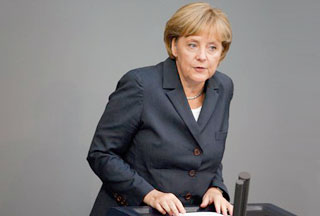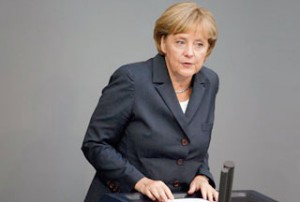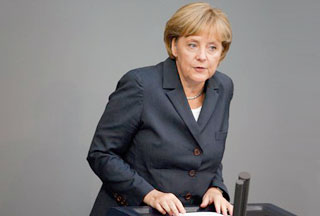 German Chancellor Angela Merkel rejects any criticism of a German-requested airstrike in northern Afghanistan that resulted in the loss of at least 90 lives.
"I say this very clearly after what I have experienced in the last few days: I will not tolerate that from whoever it may be, at home as well as abroad," Merkel told the German parliament in Berlin on Tuesday.
At least 90 people, many of whom were civilians, were killed and scores of others injured on Friday after NATO warplanes targeted stolen fuel tankers on orders of a German commander in the northern Kunduz province.
The NATO command said the air raid had targeted two fuel tankers allegedly hijacked by Taliban-linked militants.
The incident drew international condemnation and world leaders called for a probe into the air strike.
Meanwhile, German officials have defended the raid, saying the stolen fuel tankers 'posed threats' to their soldiers.
Merkel acknowledged the possibility that civilians were harmed in the attack that raised public outrage across Afghanistan. She also insisted that the government will not accept "premature judgments" on the airstrike.
Germany has more than 4,200 troops across the violence-wracked country.
The developments come weeks before national elections in Germany.