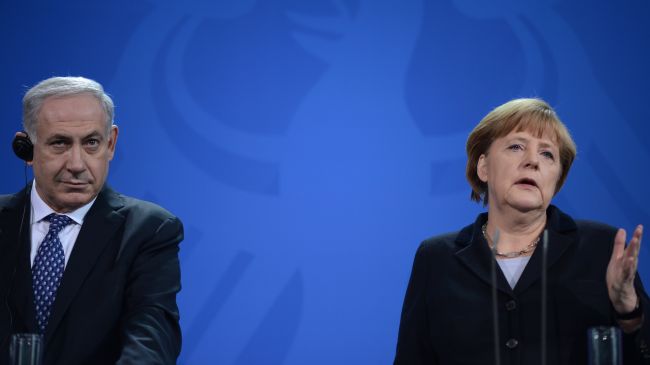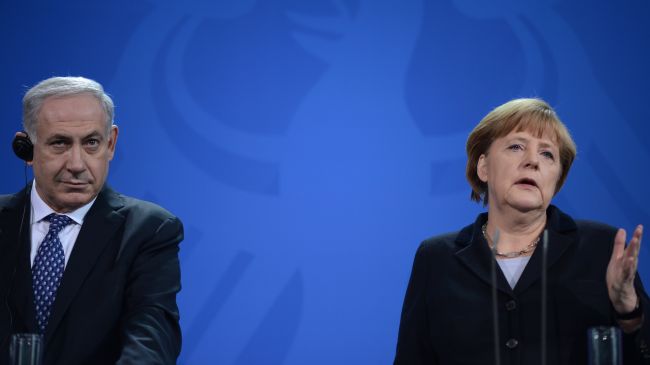 German Chancellor Angela Merkel is expected to visit Israel next month at the invitation of Prime Minister Benjamin Netanyahu.
Steffen Seibert, the spokesman for the German government, said on Thursday that Netanyahu had a telephone conversation with Merkel, inviting the "German government for talks at the end of February which must take place in Israel this year."
The Israeli prime minister also congratulated Merkel on her election for the third term, Seibert also said, adding that Netanyahu wished the German chancellor a speedy recovery after she fractured her pelvis in a ski accident earlier this week.
The visit would be the first for Merkel's new government, which is a coalition of the Social Democratic Party (SPD) and Merkel's Christian Democratic Union (CDU).
Germany has been a supporter of the Israeli regime, although Berlin has recently increased pressure on Netanyahu to show restraint in constructing illegal settler units in the occupied Palestinian territories.
More than half a million Israelis live in over 120 illegal settlements built since Israel's occupation of the Palestinian territories of the West Bank and East al-Quds in 1967.
Much of the international community regards the settlements as illegal because the territories were captured by Israel in a war in 1967 and are hence subject to the Geneva Conventions, which forbids construction on occupied lands.
On Thursday, US President Barack Obama also called Merkel to invite her to Washington at a "mutually agreeable time in the coming months," the White House said.
The invitation came at a time of a row provoked by revelations that National Security Agency had been listening in on her cell phone.