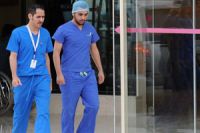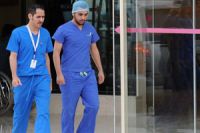 Seven more people have been killed by the Middle East Respiratory Syndrome Coronavirus (MERS-CoV) in Saudi Arabia while 10 new cases of infection have been identified.
According to IRIB, the Saudi Health Ministry said on its website on Friday that the seven deaths were related to previously identified cases.
So far, 133 people have died from infection in the kingdom while the number of infections stands at 473 in the country.
The new cases announced on Friday comprised five in the capital Riyadh, four in Jeddah and one in Ta'if, with one of the patients kept in an intensive care unit, said the ministry.
There has been a rise in the number of infections after major outbreaks associated with hospitals in Jeddah and Riyadh in the recent weeks.
On Wednesday, the World Health Organization (WHO) said the hospital outbreaks were caused by "breaches" in infection prevention and control measures.