Palestine
Meshal: 'No durable truce with Israel until Gaza blockade ends'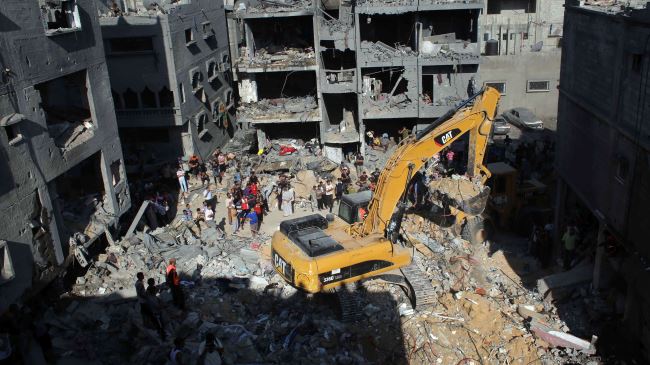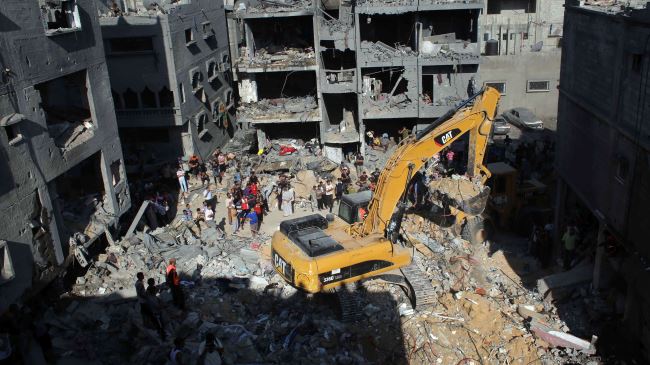 Hamas Political Bureau chief Khaled Meshaal says the Palestinian delegation will only resume talks on a lasting truce with Israel, if Tel Aviv agrees to lift the siege of the Gaza Strip.
Meshaal said in an interview with Turkey's Anadolu news agency that Palestinians are ready to continue their resistance until the end, as they have been doing so for the past 100 years.
"We are determined to realise the demands of the Palestinian people, especially lifting the siege and securing the release of [Palestinian] detainees," he said.
The Hamas leader noted that Israel is "killing children, destroying residential areas, mosques, hospitals and UN-run schools."
Meshaal also called the Israeli Prime Minister Benjamin Netanyahu, a child murder. He further rejected the allegations that the Palestinian resistance movement violated the temporary ceasefire, saying it was a Tel Aviv plot to assassinate Hamas military leaders, but the regime failed in this case.
Hamas military wing, the Ezzedine al-Qassam Brigades, said on Wednesday that the truce efforts were over after Israel carried out an abortive assassination attempt on its leader Mohammed Deif. The leader's wife and son were killed in the attack late Tuesday.
"There will be no return to talks after today and any move in this direction will never achieve any result," said Ezzedine al-Qassam Brigades spokesman Abu Obeida.
Israel renewed airstrikes on the blockaded enclave on Thursday, pushing to 2,075 the number of people killed in Gaza since Israel's offensive began on July 8.
Meanwhile, thousands of people took part in a funeral ceremony of three senior Hamas commanders killed in an Israeli airstrike on Rafah's Tel al-Sultan neighborhood earlier in the day.