Latin America
Mexicans hold rally, urge detained protesters' release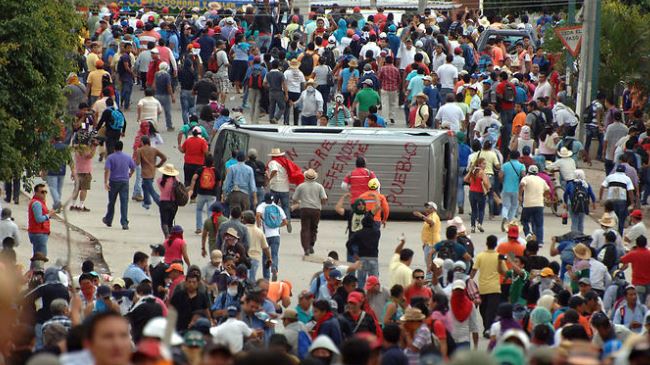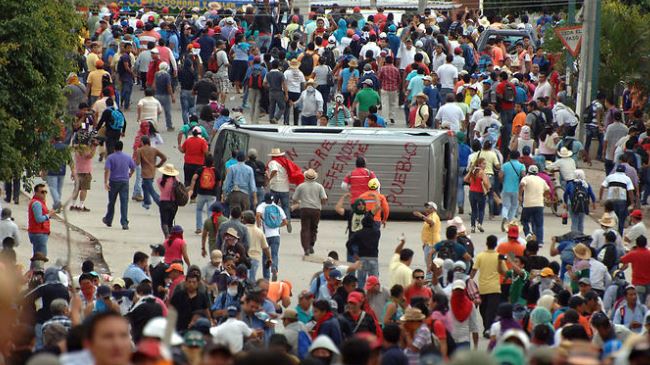 Hundreds of people in Mexico have marched in the capital, Mexico City, calling on the government to release the 11 demonstrators apprehended last week during a massive protest rally.
The Tuesday demonstration was attended by the relatives and friends of those who were detained on November 20 during a protest march to put pressure on the government to find 43 teaching students who have been missing since September.
The marchers stopped outside the office of Mexico's Attorney General Jesus Murillo Karam, urging him to release the detainees.
On November 20, thousands of people took to the streets in the Mexican capital, burning tires and throwing firebombs and firecrackers at riot police, who responded with teargas to disperse the crowd.
The clashes began after hundreds of protesters blocked the main road to Mexico City International Airport for an hour.
Police arrested almost 30 people, but later released all but 11 of them.
On September 26, 43 teaching students disappeared in the southern city of Iguala in Guerrero state following an attack by police forces suspected of having links to drug gangs. The incident took place during a protest rally over teachers' rights.
Violent protests have erupted in the country ever since Mexican officials announced that members of the Guerreros Unidos drug cartel had confessed to killing the young men and burning their remains after receiving them from corrupt police forces.
The government says it is waiting for the DNA test results of the remains, which have been sent to forensic specialists at Austria's University of Innsbruck.
Mexican President Enrique Pena Nieto has promised the families of the students that justice will be served in the case.
On November 4, Mexican police arrested the fugitive mayor of Iguala Jose Luis Abarca and his wife Maria de los Angeles Pineda Villa in connection with the case, but the police chief of the city still remains at large.