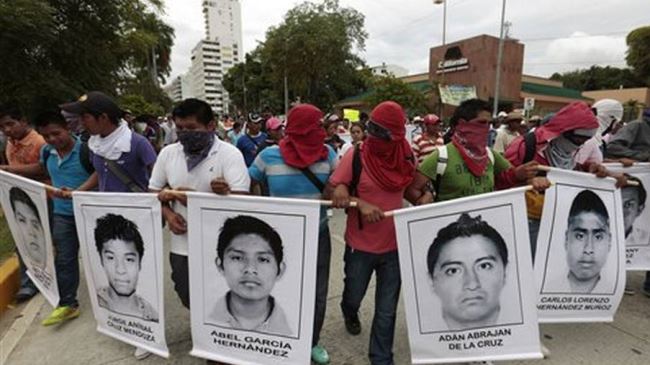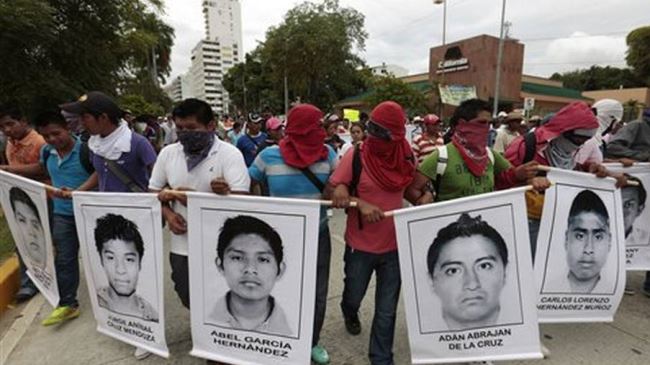 Thousands of protesters have held a march in the Mexican city of Acapulco to demand the safe return of 43 students who went missing in September.
On Friday, the protesters chanted, "They took them alive, we want them back alive."
Students, teachers, and machete-wielding farmers called for the resignation of the Guerrero state governor, Angel Aguirre, over his mishandling of the case.
"We've come to tell the government that this fight will not cease until we find justice. People want justice," Guerrero Union leader Marco Antonio Adame said.
"People are fed up of so much repression, of so much crime committed against those who protest. And we demand that our rights be respected."
On September 26, the students protesting against hiring practices went missing following an attack by police forces suspected of having links to drug gangs.
The students are feared to have been massacred by gang members and police forces. However, the motive behind the probable murder is not yet clear.
Mexican authorities say over 1,200 security forces are looking for the students around the town of Iguala, where they were last seen.
The officials also said they have arrested the chief of the gang responsible for the students' disappearance.
According to official data, since December 2012, an additional 1,000 people die every month in violence linked to drug cartels in Mexico.
The Mexican army is still fighting drug gangs across large parts of the country. The government says it has a database of 26,000 missing people in connection with drug-related violence.