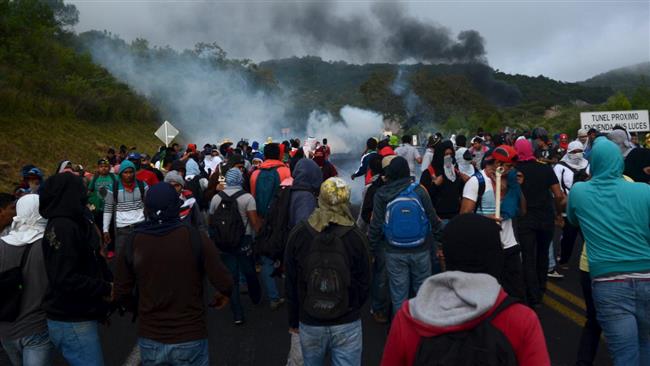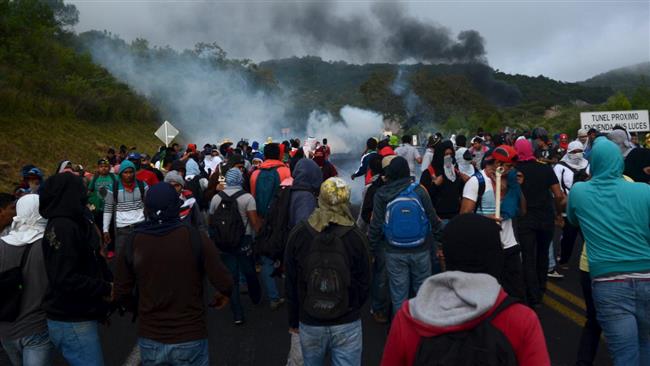 Clashes between Mexican riot police and protesters over the case of a number of missing students have left at least 11 police officers injured in Mexico's southern state of Guerrero.
On Tuesday, police blocked buses carrying relatives of the 43 young men and fellow students who were heading from the town of Tixtla to the state capital, Chilpancingo, to hold a demonstration.
Protesters threw Molotov cocktails at some 200 police officers, who responded with tear gas.
Civil protection officials said the scuffles left at least 11 officers wounded. Two students were also hurt, according to the protesters.
Masked students set fire to a lorry that they had already seized.