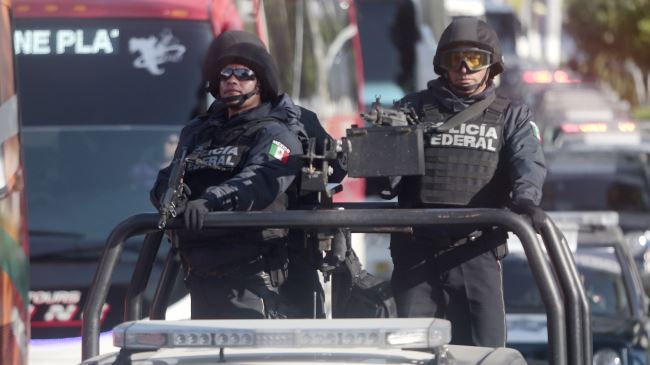 Six members of a Mexican drug cartel have been killed as police rescued two kidnap victims in a house in the Gulf coast state of Veracruz.
Suspects of a criminal gang exchanged gunfire with members of an elite Mexican police unit during a raid on the house in the coastal city of Poza Rica, state police said on Thursday.
The officers managed to kill all the six suspects and rescued two victims who were found inside the house.
Veracruz, a stronghold of the country's notorious Zetas drug cartel, has suffered outbreaks of violence since former President Felipe Calderon sent in the army to tame the drug gangs soon after taking office at the end of 2006.
The Zetas members are involved in multi-billion-dollar cross-border drug trade, extortion, kidnapping and other criminal businesses.
They have also been engaged in the killing of hundreds of people whose bodies have been frequently found in mass graves.
Drug violence has killed tens of thousands of people in the country since December 2006.
Mexican President Enrique Pena Nieto has vowed to reduce crime as he continues the campaign against drug cartels.