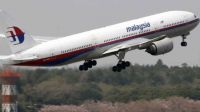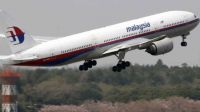 Satellite data from the hunt for the missing Malaysian plane will be released to narrow down the search, the Malaysian government says.
According to AFP, on Tuesday, the Malaysian Department of Civil Aviation made the announcement in a joint statement with British satellite telecommunications company Inmarsat.
"All parties are working for the release of the data communication logs and the technical description of the analysis for public consumption," read the statement without mentioning when the information would be available.
The announcement came after family members of the 239 victims of the missing flight MH370 demanded that raw satellite data be made public for independent scrutiny.
The statement said the data was one of several elements investigated during the hunt.
Meanwhile, Nigel Cawthorne, the author of the book "Flight MH370: The Mystery," told Press TV that the United States might have accidentally shot down the plane.