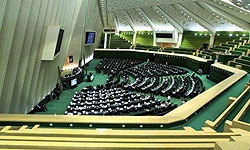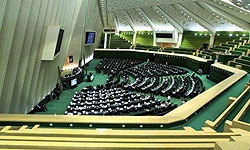 A member of the Iranian parliament stressed that the current uprisings in the Middle-East will soon change the world equations in the interest of the Muslim nations.
Addressing a parliament session here in Tehran, Mohammad Reza Rezayee said that the uprisings in the Middle-East and North of Africa are part of a process for the formation of the "Great Islamic Ummah (community)".
"Establishment of a great Islamic Ummah is a phenomenon promised by the late Imam (Khomeini, founder of the Islamic Republic)," Rezayee noted.
"The share that the Muslim world will have in the world power will change the international equations in the interest of the Muslims in future," the lawmaker noted.
On Tuesday, thousands of Bahrainis took to the streets in an anti-regime protest heading to Pearl Square, the focal point of demonstrations for over two weeks.
The unrest in the small Persian Gulf state is part of a wave of protests that have rippled across North Africa and the Middle-East since the revolutions that ousted Tunisian president Zine El Abidin Ben Ali and his Egyptian counterpart Hosni Mubarak.
Meantime, internal and international pressure is mounting on the Libyan leader to stand down from power as protests continue against his 42-year rule.