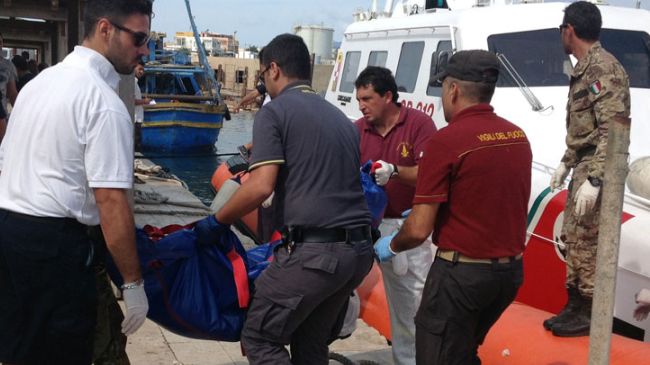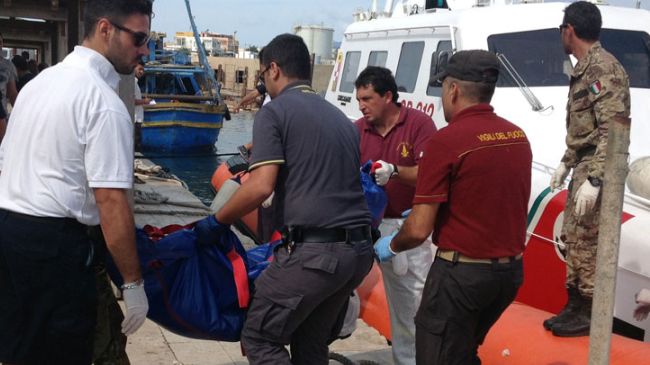 Italian navy officials say a boat believed to be carrying around 200 migrants has overturned and sunk off the island of Sicily, killing some 50 people.
The capsize took place on Friday about 105 kilometers (65 miles) southeast off the Sicilian island of Lampedusa where a shipwreck last week left more than 300 migrants dead.
Rescue crews reported seeing bodies in the water, where both the Italian and Maltese forces were helping in the rescue work.
"We were first told that the craft appeared unstable, but it had then capsized. We're informed that numerous people are in the water. Some are wearing life jackets. Others are not," said Maltese government spokesman Kurt Farrugia.
This is the second major migrant boat accident to take place off the island of Lampedusa in a little over a week.
On October 3, a boat carrying some 500 migrants sank off the island, killing more than 300 people. Another 155 people survived the ordeal.
The deaths prompted calls for the European Union to intensify its patrols of the southern Mediterranean Sea in an attempt to prevent future tragedies.
The President of the European Commission Jose Manuel Barroso together with Italy's Prime Minister Enrico Letta visited Lampedusa on October 9, where Barroso was jeered by local residents who blamed EU and Italian politicians for the deaths.
Lampedusa is a primary entry point for tens of thousands of undocumented migrants sailing from Africa. The island is Italy's southernmost territory and is located about midway between Sicily and Tunisia.
During the past 20 years, an estimated 17,000 to 20,000 migrants have perished during the dangerous crossing, as they travel on badly overcrowded fishing vessels or rubber boats.