Syria
Mikdad: Syria to Respond Immediately to any New Aggression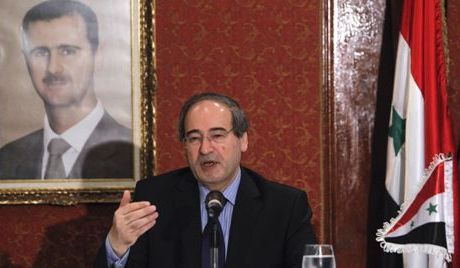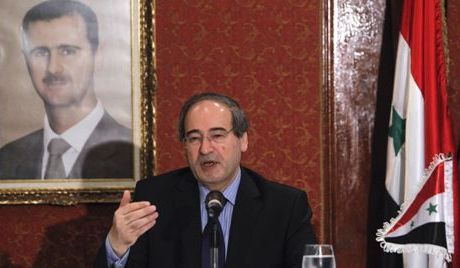 Days after the "Israel" strikes on Damascus outskirts, Syrian Deputy Foreign Minister Faisal Mikdad threatened the Zionist entity that his country Syria will "respond immediately" to any new "Israeli" attack against its territory.
"The instruction has been made to respond immediately to any new Israeli attack without [additional] instruction from any higher leadership, and our retaliation will be strong and will be painful against Israel," Mikdad told AFP.
Regarding the target of the attack, the Syrian official clarified: "They absolutely did not achieve their objective and they lied when they said they are targeting Hizbullah."
There is "no way Syria will allow this to happen again," he added.
He further announced that Syria is ready to receive a UN team to investigate claims of the use of chemical weapons in the country's conflict.
Meanwhile, Mikdad highlighted that the use of chemical weapons would be a "red line" in the country's conflict.
"We were ready and we are always ready, right now, to receive the delegation that was set up by [UN chief] Ban Ki-moon to investigate what happened in Khan al-Assal," Mikdad said.
Moreover, he mentioned: "The investigation in Khan al-Assal proves to be professional, and proves to be honest and neutral, we will let them look into other issues."
"The rumors started that Syria prevented the mission from coming, which is absolutely incorrect, crazy and unacceptable," Mikdad said. "This is a big lie."
He further blamed Britain, France and insurgents for putting pressure on the UN to stop the commission from deploying.
"It is not that we in Syria were delaying or preventing the team established by the secretariat of the UN… it is the secretariat, under instruction and pressure from Britain, France and the armed groups. They don't want to come," he said.
"Many people speak about red lines, including President Obama, against the use of chemical weapons. This is also a red line for President Assad. President Assad will never, ever use chemical weapons, if Syria possesses them, against the people in Syria," he assured.
"So we are sure those who used chemical weapons are the others," he added, referring to insurgents.