Syria
Mikdad: Syria's fate determined by the Syrians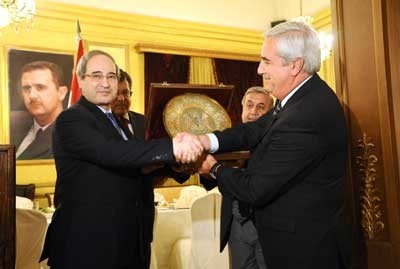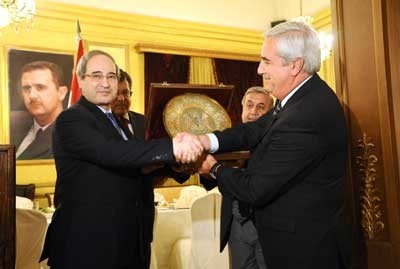 Deputy Foreign and Expertise Minister Fayssal Mikdad on Sunday affirmed that Syria's fate is determined by the Syrians only.
During a ceremony at the end of the mission of Roberto Awad as an ambassador for his country in Syria , Mikdada said " We will go to Geneva after several days and will convey the directives of President Bashar al-Assad, who has the last say in Syria."
He said that those who spread terrorism will reap the killings and destruction in their own countries, particularly the US, Saudi Arabia, France and other western countries which claim to be fighting terrorism and at the same time support it in Syria.
Mikdad hoped that the ambassadors and diplomats in Syria convey the reality of events to their citizens.
He also offered a memorial gift to the Argentine Ambassador for his exerted efforts in boosting the relation between the two countries.
For his part, Argentine Ambassador reiterated his country's stance not to interfere in the domestic affairs of the countries and to not follow double standard policy.
He also condemned terrorist acts not only in Syria but also in any country around the world.