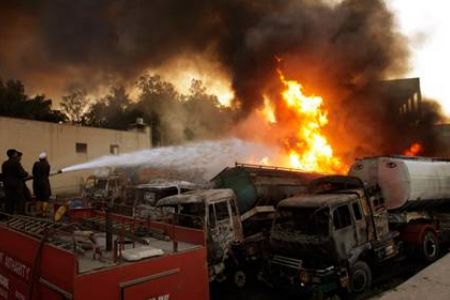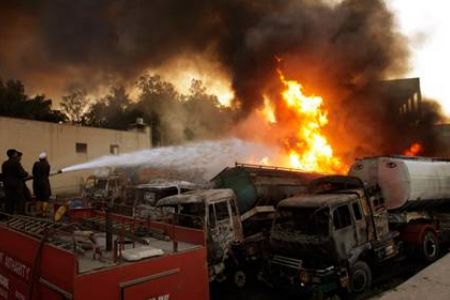 Militants armed with heavy weapons in southwest Pakistan have blown up a tanker carrying oil for the US-led troops in neighboring Afghanistan.
The tanker, en route to Afghanistan from Karachi, came under attack in Pakistan's Balochistan Provinceon Friday, a Press TV correspondent reported.
Police in Quetta have arrested two suspects attempting to flee the scene of the incident.
Trucks carrying supplies for foreign forces in Afghanistan frequently come under attack in Pakistan.
Militants have destroyed hundreds of NATO vehicles in northwest and southwest Pakistan over last two years.