Syria
Militants give up weapons as Syrian Army advances in Dara'a province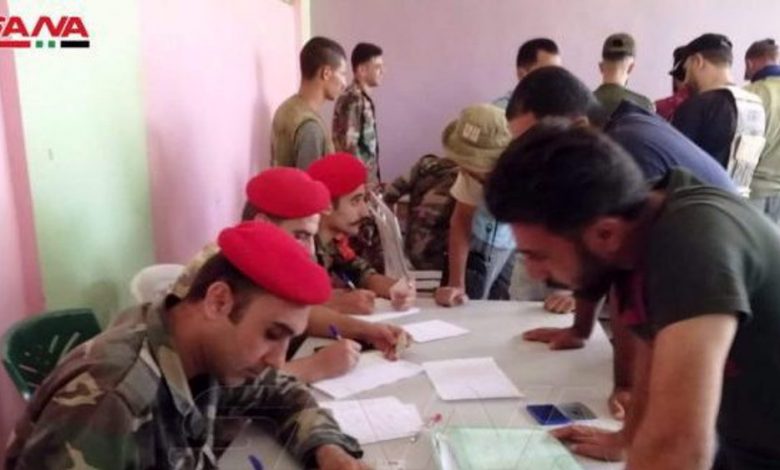 In a bid to get rid of terrorist remnants in southern Syria, the Syrian Army has entered several towns in Dara'a province, where militants handed over their under a truce agreement proposed by the Damascus government last month.
Units of the Army entered the towns of Tal Shihab and Zaizoun on Thursday, official SANA news agency reported.
In the town of Da'el, the status of dozens of militants, wanted men, and military service deserters was settled, and weapons were handed over to the Syrian Army, it said.
The town's residents expressed their satisfaction with the launch of the process to settle the status of militants and their return to normal life.
Nashat al-Hariri, head of Da'el City Council, told SANA that the settlement is the way for citizens to return to normal life and daily work, and to restore security and stability to Da'el.
In addition, the Syrian Army opened main and secondary roads in Dara'a and the army's bulldozers removed debris from the area.