Egypt
Middle East
Militants' shooting, blasts kill 5 Egyptian policemen in northern Sinai Peninsula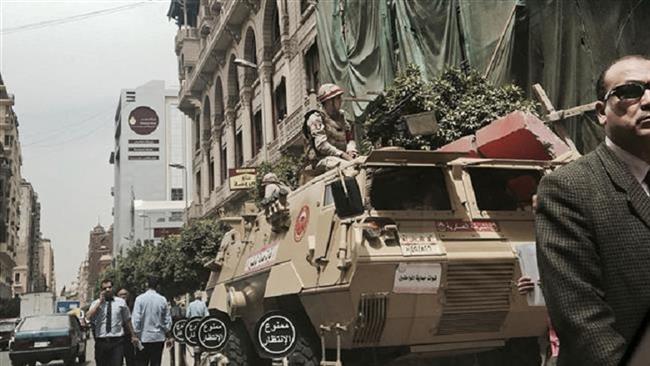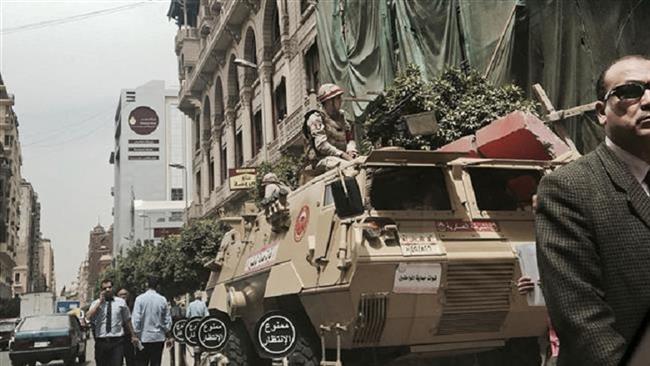 At least five Egyptian security forces have been killed and several others wounded in northern Sinai Peninsula after militants, suspected to be with the Daesh Takfiri terrorist group, launched ambush attacks against army's military vehicles, using gunfire and bombs.
The deadly incident occurred on Monday, when militants initially opened fire on an armored vehicle, carrying a number of security forces, before torching it in the city of al-Arish, security officials reported, speaking on the condition of anonymity.
As reinforcements reached the site, the militants detonated a roadside bomb, the explosion of which ripped through another army vehicle. The pair of attacks claimed the lives of five security forces and inflicted injuries to at least 11 others, the officials added.
Six other policemen were also wounded in the vicinity of an airport south of the restive city after their armored vehicle was hit by another remotely-controlled roadside bomb.
An official with the country's Interior Ministry confirmed the killings to the state news agency.
No individual or group has claimed responsibility for the deadly attacks, but such attacks are usually carried out by Daesh's local affiliate Velayat Sinai Takfiri terrorist group, formerly known as Ansar Beit al-Maqdis, which pledged allegiance to Daesh in 2014.
Earlier in the day, Egyptian F-16 warplanes reportedly pounded gatherings of the terror outfit in different areas across the volatile region, killing 30 militants.
Over the past year, Egypt has been suffering from a spike in terrorist attacks targeting civilians in the mainland. The Velayat Sinai terror group had mainly attacked security forces in the restive region since its inception in 2013. Terrorists have so far killed hundreds of members of the security forces.
The group later expanded the assaults to target members of Egypt's Coptic Christian community as well as foreigners visiting the country. That has prompted the government to impose a state of emergency and widen a controversial crackdown, which critics say has mostly targeted dissidents.