Syria
Military Expert: Syrian Army's Elite Force on Verge of New Victories in Northern Front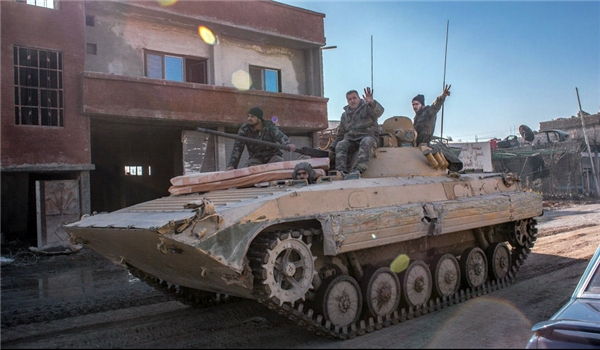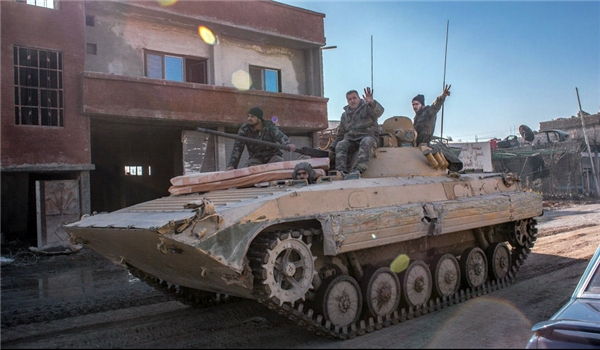 A prominent military expert said on Saturday that the newly-formed Fourth Corps of the Syrian Army will soon earn new gains in the Northern parts of the country.
"The formation of the Syrian Army's Fourth Corps will result in deep penetration into the Northern areas and collapse of the terrorist groups," Issa al-Zaher told FNA on Saturday.
He said the Fourth Corps comprises the Syrian army's elite forces who are well-experienced in combat under different geographical and climatic conditions, and they are familiar with different kinds of war tactics.
Zaher said that the newly-formed corps of the Syrian army has between 60,000 to 100,000 troops with different expertise.
"The Syrian army's artillery and missile attacks on the terrorists' positions in Northern Syria showed that the terrorists have completely lost their power," he added, the elite force is about to earn major victories in the Northern front in the coming days.
Last week, Senior Political Analyst Ali Maqsoud said the army was preparing for massive and decisive operations in the Northern parts of Syria following the Russians' recent logistical backups
"Blizzard military operations which will be of decisive importance will soon start in Idlib, Jisr al-Shughour and Aleppo in the North," Maqsoud told FNA.
He noted that the army plans to destroy the enemy convoys that are on the move from Damascus to Homs and from there to Lattakia, Idlib and Hama in the operations.
Maqsoud, meantime, said the terrorist groups might increase their attacks on the Syrian army in the next few days as well, "but underlined that the US and Israeli plots are being defused in the region rapidly, and efforts to uproot terrorism in Syria have started".