Syria
Military maneuvers in Golan Heights not theoretical: Butcher Netanyahu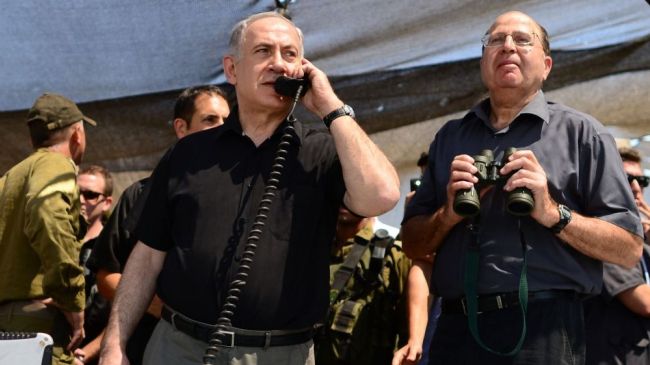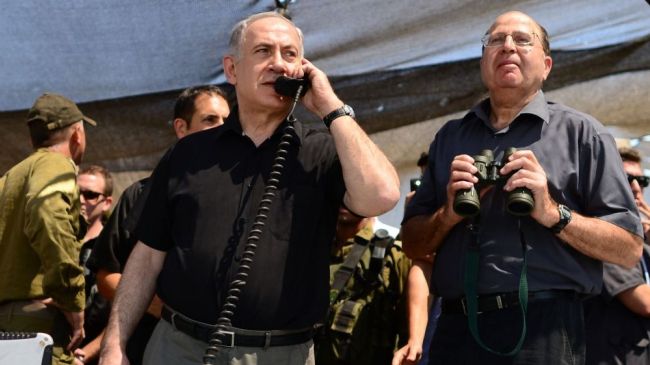 Slaugterer Netanyahu says military maneuvers in the occupied Golan Heights may be put into practice in the near future unlike the past 'theoretical' drills.
Visiting a military exercise in the Israeli-occupied territory on June 26, Netanyahu told the troops that the "exercise we are carrying out here is not theoretical" as opposed to maneuvers in past years, the Times of Israel reported.
Israeli Minister for Military Affairs Moshe Ya'alon and the military's Chief of Staff Benny Gantz also joined Netanyahu during the maneuver performed by the Golani Brigade forces. The exercise included the use of tanks and armored personnel carriers.
Ya'alon also warned that the Israeli forces may be called up soon, saying that the Golani Brigade, along with other combat units in the Israeli military, "may find itself called to battle on short notice."
"This exercise, along with others in recent days, has special significance at this time and in this place," the Israeli official said.
The Tel Aviv regime has recently increased its military activities in the occupied Syrian territory of Golan Heights.
The Israeli military has been behind a number of aerial assaults on the Syrian soil over the past months.
On May 5, the Israeli military launched an airstrike on the Jamraya Research Center in a suburb of the Syrian capital, Damascus, for the second time in three days following heavy losses inflicted upon al-Qaeda-affiliated militants by the Syrian army. The location had been targeted in another Israeli air raid in January.
On June 6, Takfiri militants in Syria briefly took over the Quneitra crossing between Syria and the Golan Heights. However, the Syrian army later moved in and recaptured the area. The incident prompted Austria to announce it would withdraw from a UN observer force deployed to the heights.
The regime of Israel, along with the West and its other regional allies, are partners in supporting over two years of deadly militancy in Syria.