Myanmar
Military plane crash kills five in Myanmar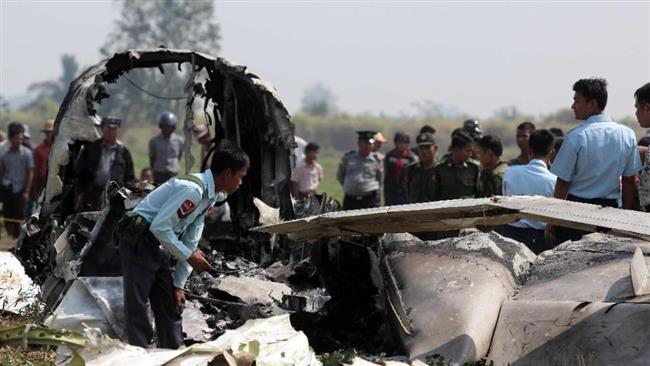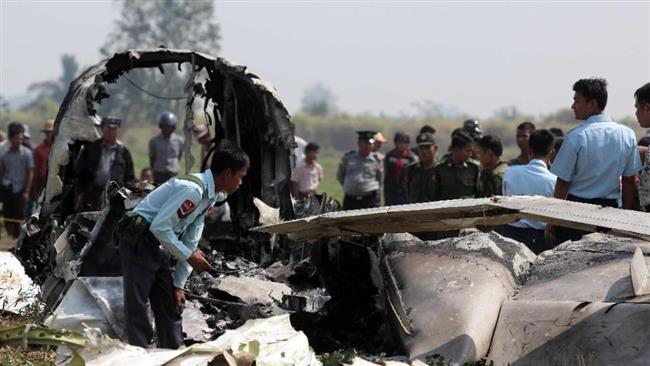 At least five military personnel were killed in Myanmar Wednesday when a small air force propeller plane crashed shortly after taking off from the airport in the capital, Naypyitaw.
The plane, which was believed to be on a routine patrol, went down in a rice field about a mile from the airport during the early hours of the day.
The Myanmar army identified the dead passengers as one major, two captains and two corporals. There were no survivors in the crash.
Myanmar's Ministry of Information has published a series of pictures showing plumes of smoke rising into the air following the plane crash.
The military also confirmed in a statement that the aircraft burst into flames soon after smashing into the nearby field. Rescuers and firefighters extinguished the fire soon after arriving at the scene.