Yemen
Military plane crashes in Yemeni capital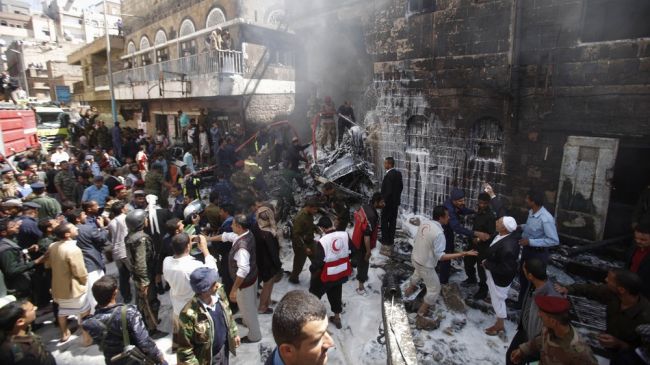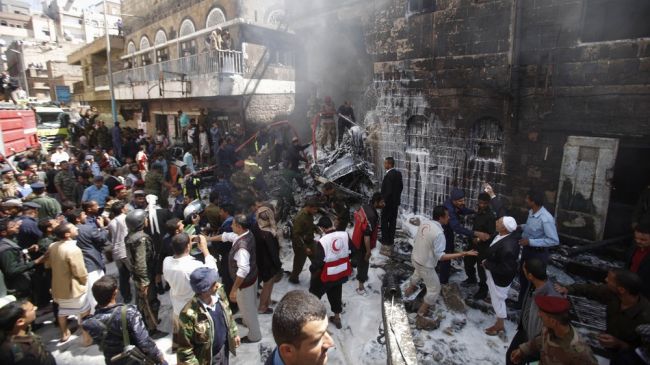 A Yemeni military aircraft has faced a technical glitch and gone down in a residential neighborhood of the capital, Sana'a.
A Yemeni military official, speaking on condition of anonymity, said the Russian-built Sukhoi fighter jet crashed into the al-Aslahi district in southern Sana'a on Monday.
He added that the pilot of the warplane died in the incident.
There have been no immediate reports about casualties on the ground.
The incident on Monday was the second of its kind in the Yemeni capital so far in 2013.
A Yemeni air force plane crashed in Sana'a in February. A dozen people died in the crash landing. The SU-22 fighter jet was on a training mission, when it ploughed into a residential street in the west of the city. Security sources said two children and three women were among the dead.
Yemen's air force has a base 14 kilometers (about nine miles) north of Sana'a.
Plane crashes in the Yemeni capital have angered local residents, who have been calling on the government to immediately end all air force training activities in Sana'a.
The Yemeni air force reportedly has 30 SU-22 fighter jets and four SU-22UM3 aircraft.
In November 2012, a Yemeni military transport plane crashed near Sana'a Airport and burst into flames, killing all 10 people aboard.