Syria
Military Source: Army Not to Stop Anti-Terrorism Operations in Aleppo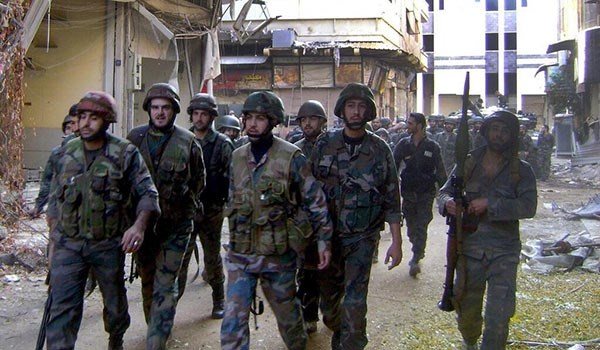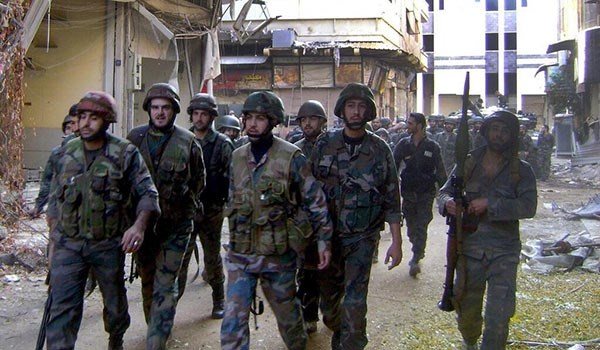 A Syrian military source underlined that the government's call on militants to leave Aleppo doesn't mean a halt in anti-terrorism operations in the city.
"The army forces and its allies will not stop the operations in Aleppo until fully cleansing the region of terrorists," the source told FNA on Monday.
"The opportunity given to the terrorists to leave Aleppo doesn't mean ceasefire and they will never be allowed to use this issue for killing time since the military operations continue farther away from the corridors specified for their departure," he added.
The General Staff of the Syrian Armed Forces on Sunday called on terrorists in the Eastern districts of Aleppo to leave the city via the specified corridors under the protection of the country's soldiers and their Russian allies.
The General Staff of Armed Forces, in a move to protect the civilian population, called on militants, trapped in the Eastern neighborhoods of Aleppo city, to leave the city.
"The Russian and Syrian Army soldiers will allow the militants to leave the city through the government-established corridors without any problem," the General Staff said, vowing to provide the militants with full assistance.
Reports said earlier Sunday that Syrian Army soldiers and their popular allies continued their advances against Jeish al-Fatah in the Northern districts of Aleppo city and captured one of the main positions of the terrorist group following hours of non-stop battle.
Syrian government forces inflicted major losses and casualties on Jeish al-Fatah in Bostan al-Pasha districts and captured Bakarah quarries.
"Jeish al-Fatah has left tens of dead or wounded members behind and retreated from the battlefield," army and popular forces said on Sunday.