Syria
Militias target Daraa al-Mahata with 20 mortar shells claiming victims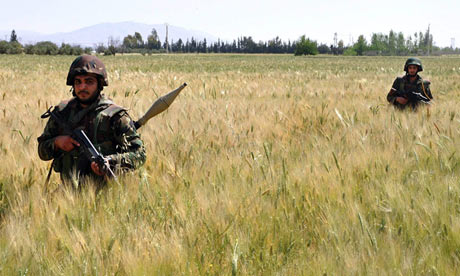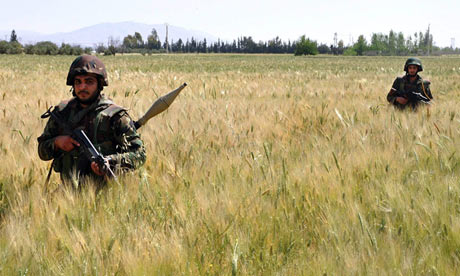 Artillery battalion called by "Sejeel" affiliated to Free Army militia located in Daraa al-Ballad has targeted the neighborhoods of Daraa al-Mahata with 20 mortar shells, most of them have landed around the governmental mall, Shamal al-Khat and al-Qusour neighborhoods, the thing that resulted in the martyrdom of three citizens; they are Yasar al-Muamar, the child Abdulla Alaa al-Din al-Muhammad and his father Alaa al-Din Muhammad al-Muhammad, besides 23 injuries.
The wounded citizens have been rushed to «al-Sharq» hospital in al-Kashef neighborhood by soldiers of Syrian Army.
In accurate and qualitative operations, members of Syrian Army have destroyed blocks, which were under the control of "al-Muthana al-Islamia" militia in al-Manshia neighborhood of Daraa al-Ballad.
These operating have resulted in the death of a considerable number of the militants besides members belong to al-Nusra Front, including the rebel leader Marwan Muhammad Bahbouh, who is known by kidnappings and roping the civilians, and other militants have been injured
Finally, Units of the Army have clashed with insurgents in Enkhel, Jasem, al-Sheikh Meskeen towns and Busra al-Sham city in Daraa countryside, along with artillery bombardments carried out by Syrian Air Forces destroying about 10 of the militant's headquarters.
Source: Breaking News Network