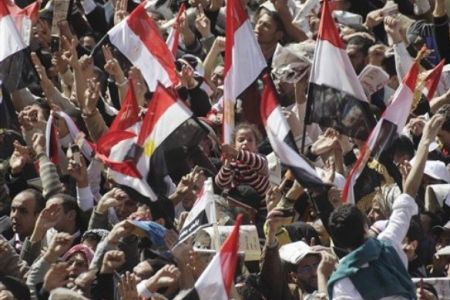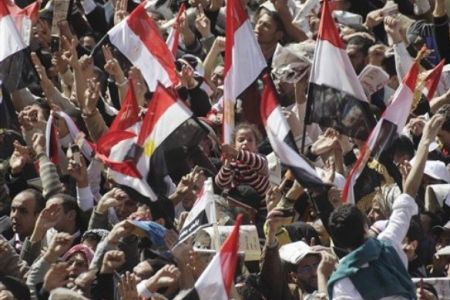 Millions of people have taken to the streets across Egypt for another day of protests, demanding the military government hand over power to a civilian one.
The massive rallies come weeks after a historic revolution ousted former dictator Hosni Mubarak from power.
Demonstrators flooded Cairo's Liberation Square after the Friday Prayers. They say they would not back down until their demands are met.
Egyptians are calling for fundamental changes. They want the disbanding of the ruling National Democratic Party (NDP) and the surrender of all its assets to the public.
They are also demanding the formation of a presidential council, comprising of civilian figures and trusted judges.
Egyptians are calling for a new constitution to be drafted by an elected committee.
Protesters say all political prisoners must be released and an investigation launched into the conduct of officials responsible for the violence used against them.
Egypt's interim Prime Minister Ahmed Shafiq resigned, following weeks of protests demanding that the government be purged of all remnants of the Mubarak regime.
Protesters say they are skeptical about a rapid transition toward democracy and civilian rule and maintain that demonstrations will continue until all their demands are met.
The developments come weeks after Mubarak handed over power to Egypt's Supreme Council of the Armed Forces, which is headed by Defense Minister Gen. Mohammed Tantawi.
This is while protest rallies are being held in several Arab countries in the Middle East and the northern African states.
In Saudi Arabia, a protest rally has been organized to condemn the government's detention of a local cleric in the eastern province of al-Ahsa.
Protesters in Libya have also held demonstrations the capital Tripoli.
Protest rallies have also been planned in Bahrain, where the popular uprising enters its third week. Similar rallies have been organized in Tunisia.
Popular revolutions continue to sweep US-backed autocratic regimes across the Middle East and North Africa.