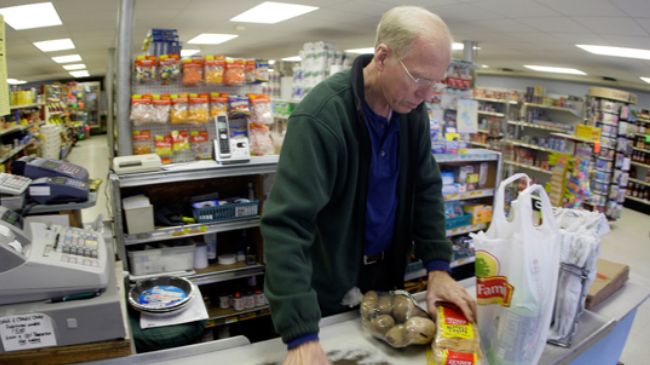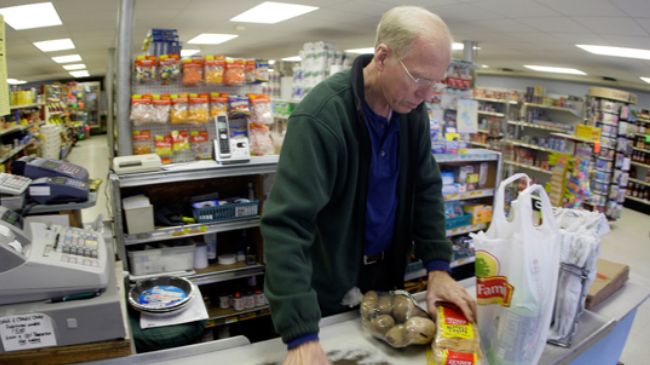 Millions of food stamp recipients in the United States will see their benefits cut from the beginning of next month as the program is fully paid through October.
The Supplemental Nutrition Assistance Program (SNAP) will be cut because a temporary measure to increase food stamps expires Oct. 31.
The country's weak economy and the high rate of unemployment have caused a growing number of people to rely on the SNAP program. Some 48 million Americans are using food stamps each month, half of them children and teenagers.
According to the US Department of Agriculture, the average benefit is currently about $275 per household per month and a family of four with no changes in circumstance will receive $36 less per month.
The change means that the average benefit will go from about $1.50 per person, per meal each month to about $1.40.
"For those of us who spend $1.70 a day on a latte this doesn't seem like a big change, but it does kind of really highlight the millions of families living on an extremely modest food budget," Stacy Dean, vice president for food assistance policy at the Center on Budget and Policy Priorities, said.
"Every week is a struggle as it is," said Heidi Leno, who lives in Concord with her husband, 9-year-old daughter and twin 5-year-olds. "We hate living paycheck to paycheck and you have to decide what gets paid."
Jennifer Donald, a mother of three in Philadelphia, said she counts on the family's $460 monthly benefit to put food on the table.
"I was mad and devastated and a little bit confused because we need our benefits," Donald said. "This is the way we eat right now. Live a day in our life before you can cut our benefits."
This is while lawmakers are considering slashing billions of dollars to the overall program.
Last month, the House of Representatives voted to cut food stamps funding by $39 billion over the next decade. The Congressional Budget Office estimated that such a level of cuts would cause up to 3.8 million people to lose food stamp benefits in 2014.
The US Senate had previously voted to cut $4 billion from the program.