Iraq
Middle East
Millions of people displaced by (US-israel backed) ISIL in Iraq: Iraq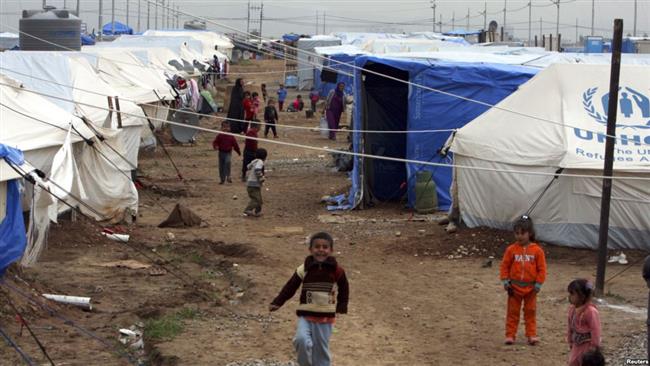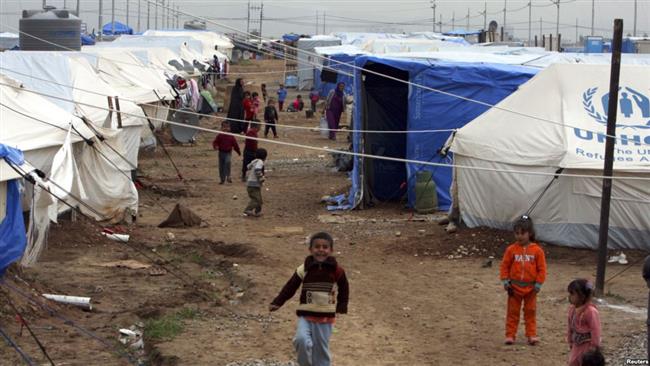 Millions of people have been internally displaced by the conflict with ISIL Takfiri terrorists in Iraq, a government official says.
"The last statistic shows 521,000 internally displaced families. More than 2.6 million internally displaced persons exist if the average family is five people," said Asghar al-Mosawi of the Iraqi Ministry of Migration and Displacement on Friday.
Mosawi went on to say that the families were mostly from the Anbar province in western Iraq, the eastern Diyala province and northern provinces of Saladin and Nineveh.
The majority of the displaced people were forced to flee their homes when the ISIL militants advanced across the county during the summer.
He added that the displaced families are currently living in camps located in Iraq's northern, central and western regions.
Mosawi said that he expected the current numbers would keep on increasing.
Over 507,000 displaced families were recorded in statistics released in January 2015.
The displaced are currently being cared for by the Iraqi Ministry of Immigration and Migrants, the Iraqi Red Crescent, and International relief organizations such as the Red Cross and United Nations High Commissioner for Refugees.
Iraqi officials have censured the amount of relief being provided by UN organizations on the basis that it is not enough to keep up with the current severity of the situation.
The ISIL started its campaign of terror in Iraq in early June 2014. The heavily-armed militants took control of Mosul before sweeping through parts of the country's Sunni Arab heartland.
The terrorists have been carrying out horrific acts of violence, including public decapitations, against all Iraqi communities such as Shias, Sunnis, Kurds and Christians.
Iraqi soldiers, police units, Kurdish forces, Shia volunteers and Sunni tribesmen have succeeded in driving the ISIL terrorists out of some areas in Iraq.